Tenerife, the most popular holiday spot in the Canary Islands. Under the swaying Tenerife palm trees, next to stretches of golden sandy beaches, nestled up against Teide National Park, lies paradise. When you see those holiday pictures of the bright blue sky, clear sea, golden sands and perfect streets, you could be looking at Costa Adeje. This is a town that's kept in flawless condition for the millions of guests who visit it each year. It caters to everyone and anyone. Costa Adeje holidays are the ones you never forget. Expect perfection.
Our epic guide to Costa Adeje holidays covers everything you need to know about this resort town.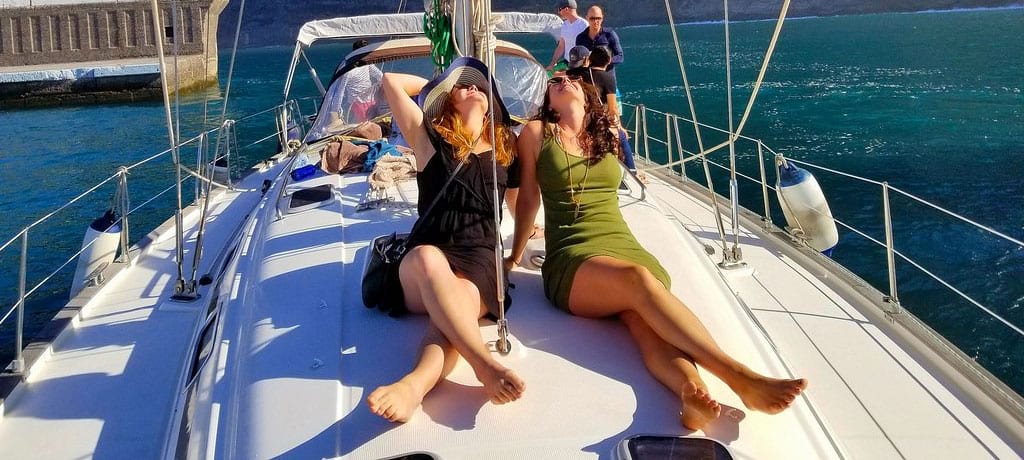 Why Costa Adeje?
In one word, beaches. If you're going to Costa Adeje you've just got to admire the beaches. Stretching out for kilometres along the coast, Adeje's beaches are warm and sunny all year round, just waiting for holiday-goers to walk along the golden sands. Beyond the well-kept beaches, sunbeds and beach bars, you'll find the town of Costa Adeje. Streets lined with sophisticated restaurants and stores, with luxurious hotels and extensive golf courses leading up into the Teide National Park
If you're looking for a holiday in the sun, any kind of holiday, Costa Adeje should be top of your list. There really is something for everyone. Costa Adeje shopping offers a stylish selection of boutiques with designer labels, and Michelin star restaurants just a few steps away for a light lunch or romantic evening meal. Enjoy laid-back golfing or just sit back in one of the many 5-star hotels in the area – each with private gardens, huge heated pools and even spas.
For the adventurers, there's no end to the list of activities you can enjoy. Take the plunge with scuba diving, cove diving, surfing, sailing… and that's just the water sports!
Up for something different? Have the best time on the island with our Parascending Tour and Underwater Scooter Adventure Tour.
But don't mistake Costa Adeje as a holiday destination for adults only. Families love Costa Adeje, not only because it's home to two of the best water parks, but restaurants with kid-friendly cuisines line the streets, family-size apartments and villas are affordable to rent and beaches are lifeguard monitored with warm, gentle ocean waves for paddling in.
It's a purpose-built town designed to combine everything holiday goers want with Canary Island traditions and Tenerife charm. The result is a laid back, relaxing paradise under the constant sunshine.
And let's not forget that you can explore the whole of Tenerife. You can drive from one end of the island to the other in just under an hour and a half, exploring picturesque fishing villages, rocky mountain paths and the cosmopolitan Santa Cruz… and be back at the Adeje hotel in time for tea.
If you are interested in a road adventure, check out our Buggy Safari Tour and climb the highest point in Spain, El Teide. Click here to see full tour.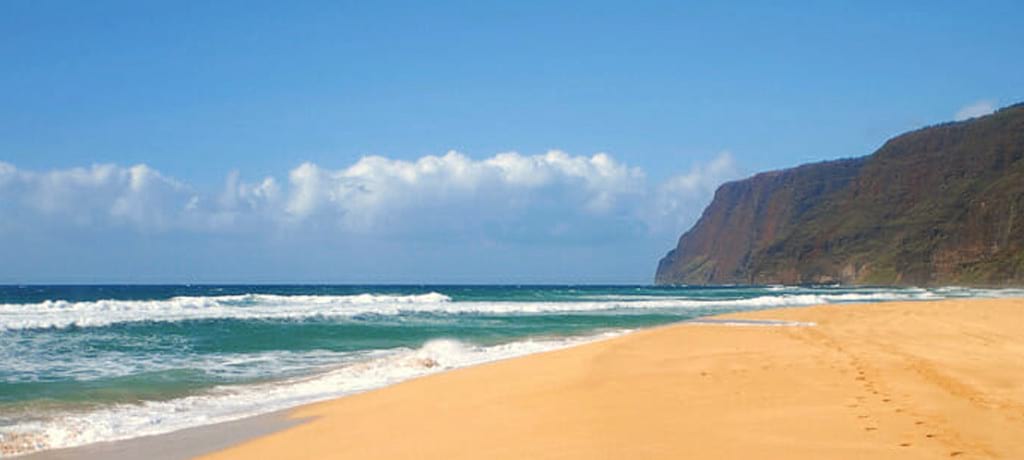 Tenerife's Southern Beauty
Costa Adeje is located on the Southern side of Tenerife, the most popular destination in the Canary Islands. 200 miles off the coast of Africa, Costa Adeje benefits from year-round sunshine and glorious dry weather. The resort town stretches along miles of picturesque beaches, with Mount Teide (fantastic for hiking) on the horizon inland and quaint fishing villages just a short drive away.
The terrain in Costa Adeje by the coast is moderately flat, making it great for taking strolls along the sand or through the town. Further inland, you'll find steeper terrain and rolling expanses of golf courses and hiking trails leading into Teide National Park.
Mix things up and get some adrenaline rush as we take you on a little adventure on our 4×4 Coastal Explorers to see the undiscovered spots on the island. Click here to see full tour! Pine forests, canyons and steep mountain passes are all ready for your holiday adventures, but don't stress if the outdoors life isn't for you!
Costa Adeje is home to luxurious hotels with heated pools, extravagant shopping malls and amazing places to dine. A tropical seaside resort perfect for everyone!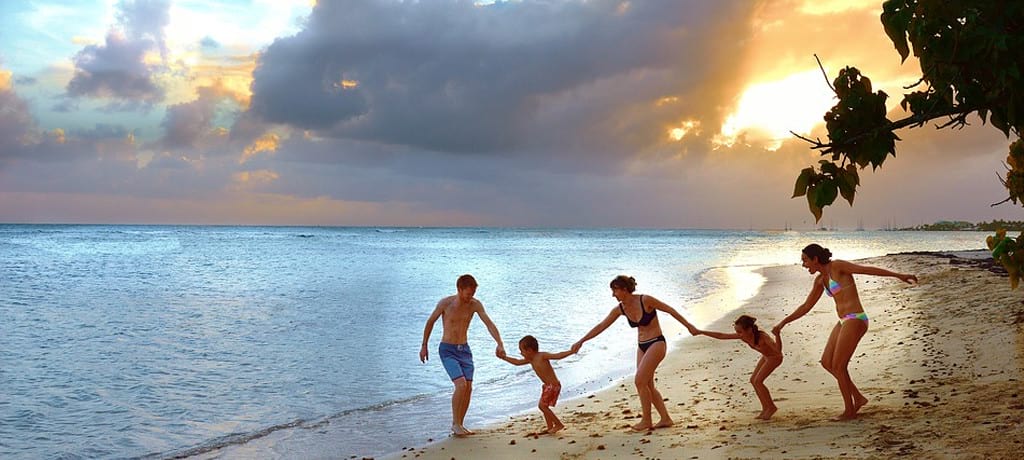 Adeje Holiday Types
What we love best about Adeje is that it never gets boring. There's something for everyone and enough to keep you entertained for several weeks.
Costa Adeje Holidays for Families
For families, you've got the never-ending sandy beaches, water sports activities and parks to explore. Young kids and teenagers alike will find something to do here.
Costa Adeje Holidays for Adults
For the adults, there's shopping malls, museums, art galleries and a plethora of bars, restaurants and clubs. And don't forget golfing, luxury boat tours, hiking and walking… the list goes on.
Budget Costa Adeje Holidays
Package holidays, whether it's all-inclusive at the hotel or a complete golfing package, are a great option if you need a short relaxing break where everything's taken care of for you. They can be as extravagant or budget as you choose. Costa Adeje is a purpose-built resort town, so you'll find everything centred around your holiday.
You can book specialist holidays and plan down to the hour, but we'd recommend your first Costa Adeje holiday is more relaxed. Each day you'll be tempted by new adventures and attractions, so why not just go with the flow?
If you are the adventurous type, recharge your batteries with a Thermal Spa Evening. It is as great and relaxing as it sounds!
If you want to see everything, you're best booking a fortnight holiday – Adeje itself has enough to keep you occupied for a month, let alone the rest of Tenerife.
Cost of Staying in Adeje
Costa Adeje is full of varied hotels, restaurants and shopping outlets. Good hotels start at around £100 to book but can reach over £300 in the peak season (July summer holidays). Apartments and villas are generally cheaper but, of course, you don't have a hotel restaurant to head to each day.
You can find a nice budget meal for around €7 and a good restaurant meal for the family at around €25 per head. There are plenty of supermarkets around where you can stock up on snacks, sandwiches and meals. A box of 12 eggs costs about €2, for reference. Keep an eye out for Mercadona stores!
Costa Adeje is diverse enough to offer an amazing holiday no matter your budget, whether you want to splash out in the shopping malls or spend every day chilling on the beach.
Adeje Quick Facts
Location: Tenerife, Spain
Climate: Warm, mild and temperate all year round
Currency: Euro €
Language: Spanish (most, if not all, locals in Costa Adeje speak English)
Electricity Plug: European 2 prong
Country Phone Code: +34 922
Time Zone: Western European Time Zone (GMT +01:00)
Emergency Number: 112 for police, fire brigade or ambulance
Driving: on the right-hand side of the road
What to Pack
Adeje is laid back yet sophisticated with a mild climate all year round. The Adeje weather is constant and the temperature never really dips below 23°C by the coast and warmer in the midday sun. The key is layers! Expect t-shirt weather, so pack your UK holiday favourites, sunglasses, hat and sun lotion just in case the temperature spikes.
You'll also want to pack some evening wear, particularly for the restaurants and bars. Adeje is home to a few Michelin star venues so pack 1 nice shirt at least. If you forget to pack something, don't fret about it. There are several varied shopping centres in Adeje, from Siam Mall (Zara, H&M and Timberland) to San Eugenio (Mango, 21 and other boutiques) where you can pick up some new clothes.
Besides your flip flops, you'll also need a pair of light yet sturdy shoes that are suitable for walking. Whether you're strolling along the beach, enjoying a golf tournament or hiking through the Teide National Park, a good pair of shoes is essential.
For snorkelling, diving and all those holiday activities you're itching to try, the tour guides and operators will provide the equipment and gear you need. You can also pick up beach essentials from buckets and spades to body boards in stores by the beaches. And last but not least, make sure you save some room in your bags to bring back souvenirs!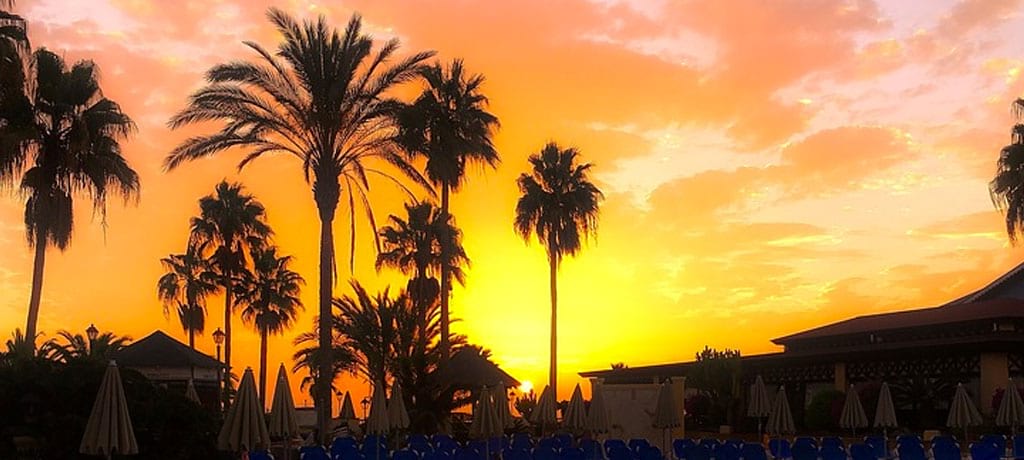 3 Things You Need to Know About Adeje
1. It's a purpose-built resort town… with sophistication.
Did you know the Beckham's have holidayed in Costa Adeje? The beach resort perfectly combines affordable accommodation and activities with sublime beaches and high-end shopping opportunities. It's refined and relaxed and perfect for the modern family. Or couple. Or retirees.
Any time of year, you can visit Costa Adeje for warm sunny beaches as the weather stay constant from mid-July to Christmas (when you can enjoy a Christmas dinner with views of the ocean!). There are plenty of 5-star hotels where heated pools and private gardens are guaranteed. Costa Adeje is building quite the reputation!
2. There's a nudist beach close by.
Playa de Diego Hernández, also called Playa de Blanca, is a small beach with golden sands and gentle waters located North of Costa Adeje, near El Puertito. It's not exclusively nudist, but that's what this beach is known for. It's quiet and secluded and quite a walk away, but certainly worth a visit on your Costa Adeje holiday.
All the beaches surrounding Costa Adeje are relaxing places to spend the day and it's not unusual to find both men and women going topless to enjoy the sun. Of course, there's no pressure on you to go nude, so don't forget to pack your swimwear!
3. One of the best ways to experience Costa Adeje is from the ocean.
Adeje doesn't end at the beach! There's so much to do in Adeje, but make sure there's time left on your holidays for at least 1 boat tour. Watching the sun set over the deep blue ocean, exploring the coves and cliffs along the coast and snorkelling among the tropical fishes will make your holiday one to remember forever.
Adeje boat tours can be as exciting or relaxing as you want. Why not treat yourself to a luxury evening meal aboard a sleek, modern yacht? Book a boat tour to see the coast of Adeje.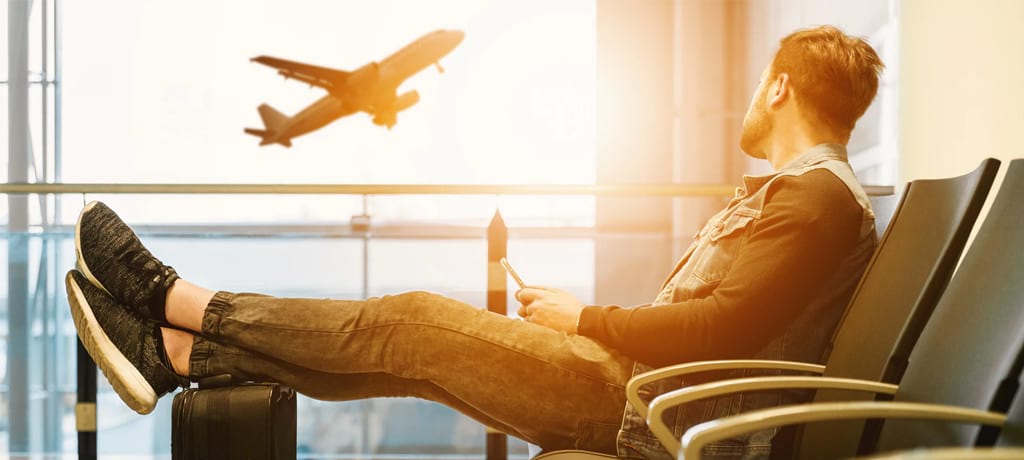 How to Get to Adeje
Getting to Adeje is quick and simple. A good travel plan can see you fly from the UK to your Adeje hotel room in one day with a few hours to spare for a quick exploration and evening meal! There are 2 airports on Tenerife:
TFS – Tenerife Airport South, located near El Médano, about 12-minutes away by car.
TFN – Tenerife Airport North, located near Santa Cruz de Tenerife, about 1-hour away by car
Most airlines will fly you to TFS, as TFN mostly handles domestic flights between the Canary Islands. Whether you land at TFS or TFN, you have the same options for getting to Adeje.
Buses, taxis and hire cars are available at both airports and are really easy to find! Hire cars tend to be the fastest, but if you're not comfortable driving on the right-hand side, don't feel put-off. Buses, taxis and even trams in some towns can get you from A to B efficiently
Getting to Tenerife
First stop, the airport! You can fly to Tenerife from all major airports in the UK, including Manchester and all London airports. Budget airlines Ryanair and EasyJet have cheap flights to Costa Adeje Tenerife all year round but there's a wide selection of other airlines you can choose from, including British Airways and Norwegian Air. A non-stop flight takes around 4 and a half hours, which is plenty of time to read through our Costa Adeje guide and start planning your adventures! Costa Adeje doesn't have an airport, but don't let that stop you. Travelling from Tenerife Airport to Adeje is very easy and requires little planning.
Tenerife Airport to Costa Adeje
Both airports have great facilities, including shops and cafes, to keep you occupied and comfortable while waiting for your bus, taxi or hire car. It can get quite busy when multiple flights land at the same time (especially on Fridays), but don't panic! Buses run regularly, taxi drivers are helpful and hire cars will be waiting for you in the 800-space car park.
Hire Car
Our favourite way to see Costa Adeje and the rest of Tenerife is by hire car! Cars can be booked in advance and will be waiting for you at the airport when you arrive. Exit either airport and follow the TF-1 highway westwards until you reach Costa Adeje. It's well sign-posted but don't forget to drive on the right!
Taxi
Taxis cost considerably more than the bus, but you'll have the luxury of a comfortable, speedy drive to the hotel (and maybe air conditioning too!). Nearly all taxis in Tenerife are white Mercedes. You'll find a taxi bay outside of each airport, but unfortunately there is no Uber service in Tenerife. Expect to pay as much as €60 to get to your hotel in Adeje.
Bus
There's only 1 bus service on Tenerife, called TITSA. It runs every day, including weekends and bank holidays. Both airports are on the same bus route, so look out for the 110 bus to get to Adeje. It will cost you around €10 per person to get from Santa Cruz to Costa Adeje, less for journeys from the Southern airport.
Santa Cruz to Adeje
Santa Cruz and Adeje are on opposite ends of Tenerife. If you want to do the journey in one go, it's quicker to follow the South coast along the TF-1. There are some lovely places you can stop at along the way, including Las Eras and charming Candelaria. All locations around the island are in close proximity to the looping TF-1 so hopping from one place to the next is never an issue!
Getting Home Again
With the frequent buses (the 110 buses run from 6am to 9pm) you can get back to Santa Cruz in approximately 70 minutes, stopping at the Southern airport along the way. You can catch the bus from the main bus station, Estacion De Guaguas, right next to Siam Park.
As for taxis, if your hotel receptionist can't book one for you, try booking a taxi in advance online. Taxis are your best option if you have flights at odd times at night! You can also book hotels less than a mile away from the Southern airport, with shuttle services to get you to the airport quickly for your flights.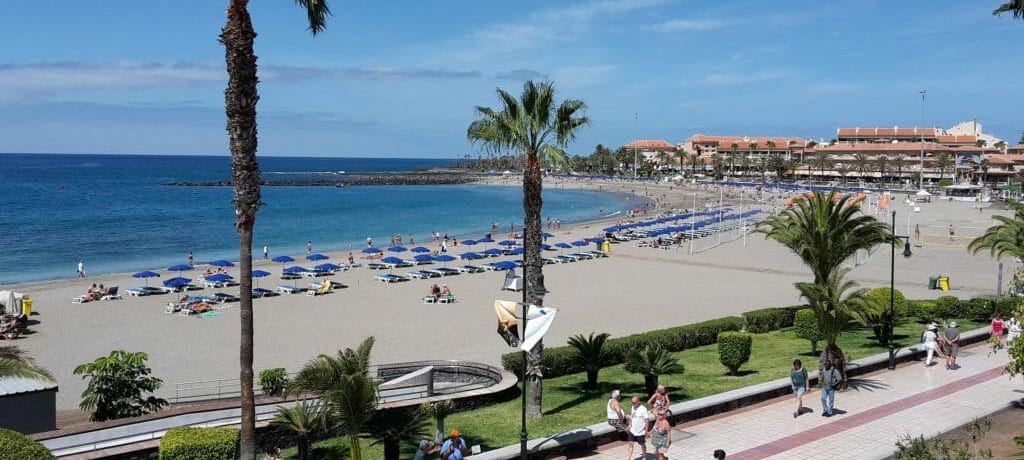 Seeing All of Adeje
Adeje's bustling streets cover about 5km of coast, so walking from one place to another is a great way to explore as you travel. TITSA buses run through Adeje, stopping at all major destinations including the beautiful beaches and exciting parks and malls. The best way to travel by bus is with a TITSA travel card, which can take you on any bus or tram on the island. You can pick up a card (you can use 1 for the whole family) for just €2 and top it up regularly from TITSA stations.
Taxis within Adeje cost approximately €0.70 per mile during the day, nearer €1 per mile at night. There are plenty of car parks surrounding the major attractions and hotels, plus a few independent car parks by the beaches. For the most part, you can get around Adeje without a car! Fines for parking in places you shouldn't can be as high as $60 plus any extra fees if your car has been towed. Stick to the car parks or walk instead. Save your hire car for travelling around the island!
Take A Sneak Peek
Don't believe us when we say Costa Adeje really is a paradise? Check out our top selection of webcam Costa Adeje feeds – a live window into the beaches, golf resorts and streets. Find out how busy the beaches are, check on the weather and the waves, or just spend a few hours people watching. Get a sense of what to expect from Costa Adeje with these great panoramic shots of our favourite spots. Watch Costa Adeje webcams.
Check Out Adeje Maps
If you want to see all that Adeje has to offer, you'd better plan well! Take a look at our map of Costa Adeje to see where all the major attractions are, including public transport stops and the most popular hotels. Use our Costa Adeje map to plan each day of your holiday. Not that you'd mind getting lost in Adeje. Save a copy of our map and head out for a stroll through the sun-bathed promenades and see where the day takes you! View our Costa Adeje map and learn more about the town.
Or Read the Best Reviews!
Find out what other holiday-goers thought of Costa Adeje, including useful reviews of the beaches, restaurants, hotels and all manner of activities available. An unbiased selection of some of the most helpful Costa Adeje reviews on the web, plus a few tips on places to avoid and when best to visit Tenerife. Families, couples, solo-travellers and retirees have all found something they love about Costa Adeje – find out what here, in our Costa Adeje reviews, to plan your holiday accordingly.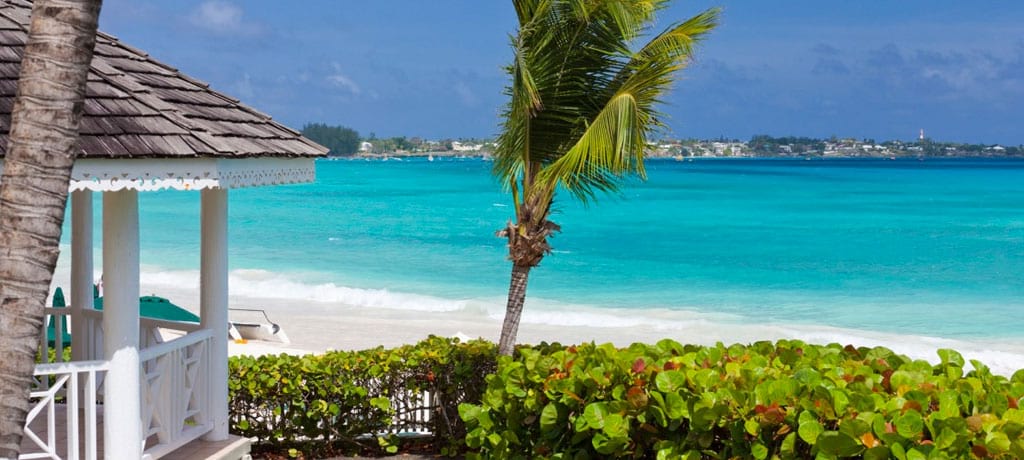 Places to Stay in Adeje
Accommodation in Costa Adeje is modern and, in some places, lavish! Expect up-to-date, efficient and refined hotels and apartments. Whether you opt to stay in the golf resort's onsite hotel or rent out an apartment with ocean views, you won't be let down by the relaxing, sophisticated Adeje ambience.
Hotels
You'll find various luxury hotels in Adeje. Relaxing gardens, heated pools and accommodating restaurants are practically standard. Costa Adeje hotels are modern well equipped to make hundreds of holiday guests feel at home. Want to stay close to the beach? Need easy access to the bus station? With room-only, half-board and all-inclusive bookings available, you can't go wrong with Adeje's hotel resorts. Stay by the beach or book a golf resort hotel.
Each hotel has its own unique features and locations. Read our full guide for reviews and recommendations on the best hotels in Costa Adeje.
Apartments
Staying in a holiday apartment is often cheaper than hotels in Adeje… but it's by no means less luxurious! Renting an apartment gives you more personal space for yourself and your family. Make sure to check if bedding towels and kitchen equipment is included. Perfect for fortnight holidays when you need a base for all the family.
We review the most popular, modern apartments available in Adeje for you. Ocean views, proximity to the water parks and other activities for kids are just a few steps away. Read our full guide to renting holiday apartments in Costa Adeje.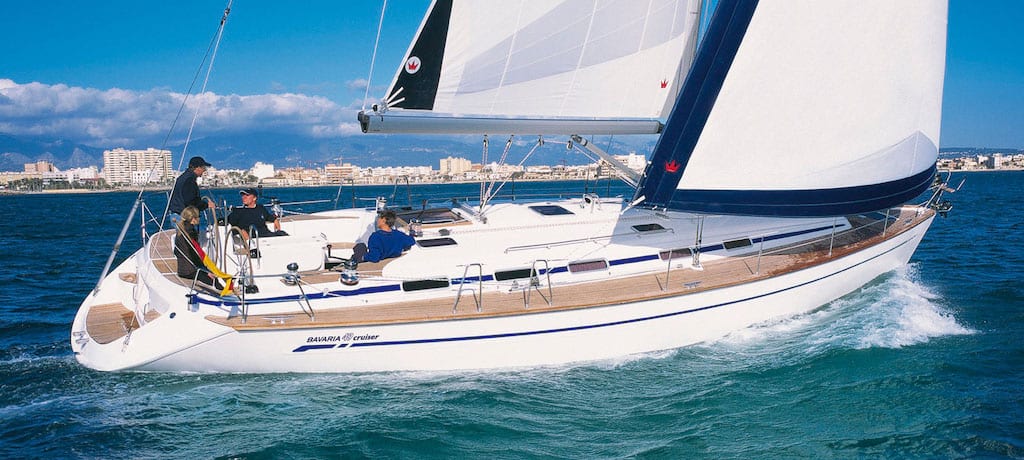 Things to Do in Adeje
Adeje has something for everyone, day and night. If you can manage to drag the family away from the golden sandy beaches, you can enjoy renowned water parks, museums and art galleries bursting with Adeje's vibrant culture and an insane amount of outdoors activities to enjoy in the Tenerife sun.
Beaches
From small, exclusive beaches with grey-gold sands to extravagant sandy beaches that stretch for 700 metres against sophisticated promenades, shopping venues and all kinds of restaurants. If you're going to read any part of our guide, make sure it's this part. Costa Adeje is renowned for its beaches. There are so many to choose from, whether you want to spend the day on the black sands of Playa Fañabé or spot whales and dolphins from Torviscas Beach. Don't limit your holiday to just one Costa Adeje beach, make sure you read our guide to Costa Adeje beaches and visit the best of them here.
Golfing
Golfing is prevalent in Costa Adeje, there are a number of luscious, green courses stretching out under the shadow of Mount Teide. Away from the beaches and bustle of Costa Adeje's streets, golfing in this area is a chance to relax and enjoy your time under the constant sunshine. Most golf courses are linked to hotels and fine-dining restaurants. Find out how to pick from the great selection of golf courses (and make reservations for that end-of-day dinner) in our short guide to Costa Adeje golf courses.
Nightlife
When the sun goes down over Costa Adeje, the day hasn't ended! Nightlife here isn't just limited to clubbing (although there are some great bars and nightclubs to visit in Costa Adeje and nearby Playa de Las Americas). There are chilled out pubs and revered restaurants to whet your appetite, plus events happening all year round to keep you entertained. Or you could try an evening cruise to watch the sunset over a romantic meal on a private yacht. Read our full guide to Costa Adeje nightlife here, or just jump straight to booking your evening boat trip!
Activities
We could write an entire novel on the activities available in Costa Adeje. Seriously! Golfing, sunbathing and dining we've already covered. But there's also surfing, diving, jet-skiing, windsurfing, fishing, scuba diving, rock climbing, cove exploration, boat trips, boat tours, whale and dolphin watching, bodyboarding, and snorkelling. That's just by the coast.
Inland you've got museums, galleries, shopping centres, swimming pools, cinemas, water parks… and further inland you've got hiking, walking, mountain climbing and sightseeing in the national park. One thing's for sure, you're not going to get bored. Read our full guide to things to do in Costa Adeje.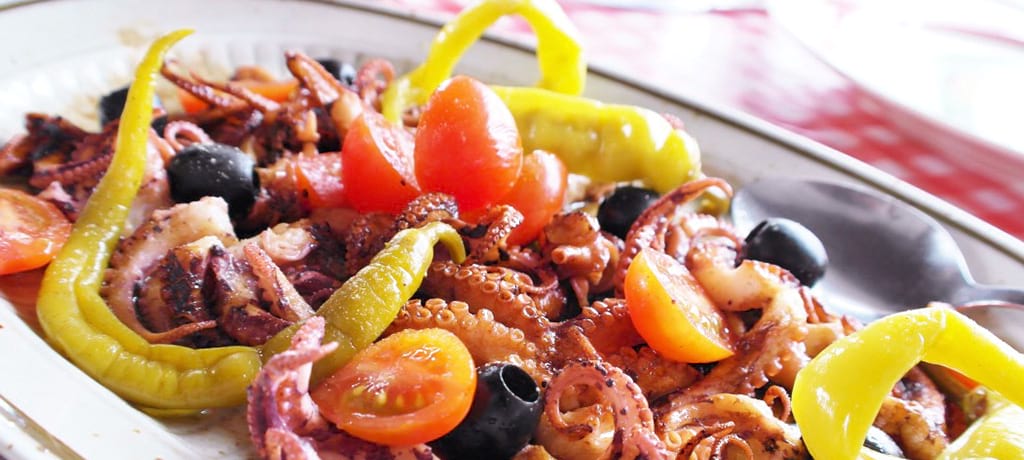 Places to Eat in Adeje
The delicious seafood caught on the shores of Costa Adeje is a must try on your Tenerife holiday! But our Costa Adeje guide covers far more. Adeje is home to a huge range of different venues all with different cuisines. From Mediterranean to Indian to world-class Michelin star restaurants. And let's not forget the clubs, bars and pubs you can head to when the sun goes down!
Restaurants
What a selection! From fast food and takeaway options (burgers and milkshakes by the beach to Chinese and curry takeaway by the hotels) to casual dining for lunch and dinner. Think Italian, seafood and even traditional British venues where you can enjoy a safe favourite and please the fussy eaters.
For the more adventurous, Costa Adeje has some wonderful traditional restaurants where you can try new dishes and flavours (we have some recommendations in our guide) with live music and shows going on in the background. And have we mentioned the Michelin star restaurants? Read the full Costa Adeje places to eat guide.
Bars and Pubs
Down by the beach you'll find those iconic beach bars where you can grab a Pina Colada or Margarita for the sunbeds. Traipse back through the streets and you'll pass bar after bar with music drifting through their welcoming doors. You can even find bars and pubs that are kid-friendly or have terraces and ocean views. Stop for a pint and watch the match or meet up with your friends for a pre-clubbing drink. Costa Adeje bars and pubs are welcoming retreats from your busy holiday schedule. Read bar and pub recommendations and reviews in our full guide.
Markets
Oooh, aaah! It's a challenge to walk through one of Adeje's markets without some admiration for the varied goods on sale. We love strolling through the open-air food markets and nibbling on some street food as we enjoy the busyness of the stalls around us.
There is a great selection of markets in Costa Adeje where you can haggle for some souvenirs and pick up unique gifts you won't find anywhere else in Tenerife. Read our guide to visiting Costa Adeje markets, opening times and tips on buying!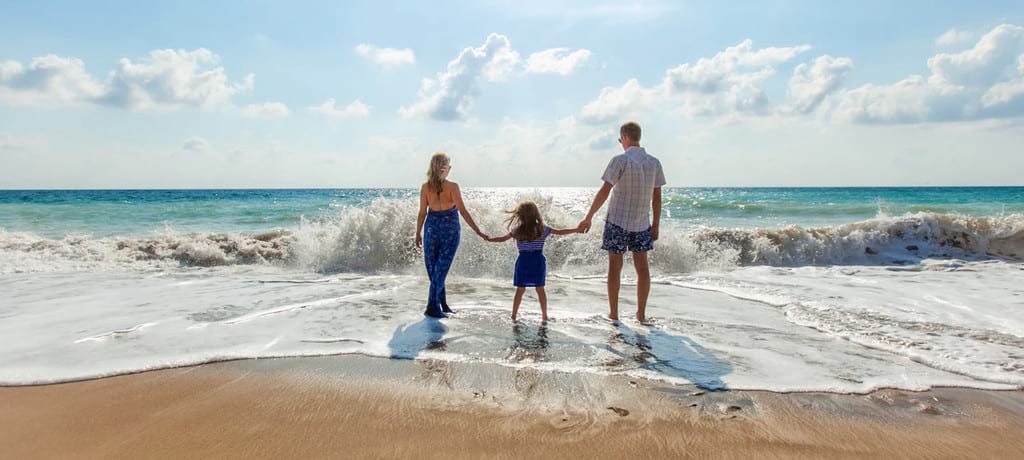 Felices Vacaciones!
Have a happy holiday! Make sure you bookmark this guide in your favourites and send the link to your phone, so you can check back through as you enjoy Costa Adeje. Plan each day to visit all our recommended stops and, most importantly, don't forget to relax and have fun. Let Costa Adeje look after you.