Nightlife
Costa Adeje is a tranquil and relaxing place during the sun-kissed days and it is a vibrant and lively area at night. The focus is geared more towards chic bars and cocktail joints and sets itself apart from traditional Spanish nightclub scenes.
Everything is glamorous in Costa Adeje, you will have to dress to impress if you want to enjoy the richness of the night scene with many clubs having strict dress codes. Drinks can be a little pricey so make sure you pack a few extra Euros before venturing out. Most of the clubs are located in close proximity with many doubling up as sophisticated restaurants. You should expect plenty of variety and an exciting atmosphere!
You can party the night away at many of the local night spots with many staying open to the early hours. Casually sit outside on the terrace sipping cocktails or put on your dancing shoes and head for the dance floors that are often packed with partygoers. The music on offer is also diverse, ranging from house and techno to reggae and jazz. There is a little something for everyone on the Costa Adeje night scene.
Read our Comprehensive Guide on Activities and Things to Do in Costa Adeje.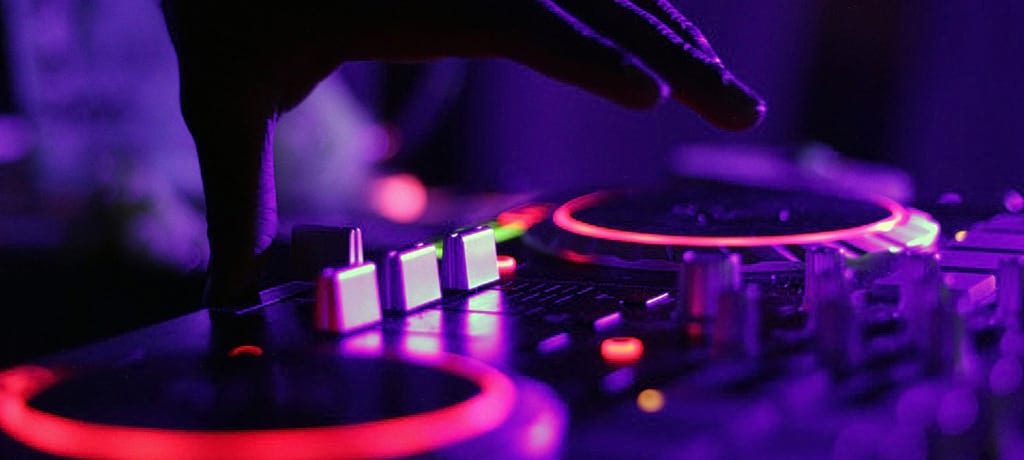 Top 4 Nightclubs in Adeje
The traditional night scene in Spain is often associated with drunk and raucous behaviour, Costa Adeje bucks the trend with classy and elegant nightclubs and glamorous cocktail bars. If you are looking for the riviera scene in Spain, it can be found in Costa Adeje.
Achaman Discopub
Opening Times: 11pm – 6am
Price Range: €
Atmosphere:
A vibrant and buzzing club that has the best cocktails around. Set apart from other nightspots in Costa Adeje as it is relatively inexpensive and frequented by the locals. If you fancy partying and meeting Spanish friends this is definitely the club for you. The Achaman Discopub also hosts theme nights such as Salsa and Bacheta nights so if you want to engage in a bit of Latin flair this is the spot for you. Don't forget to try out their Pina-Colada, it is an absolute gem.
St Eugen's
Opening Times: 10pm – 3am
Price Range: €€
Atmosphere:
Under new management, St Eugen's has become the casual bar that welcomes everyone in Costa Adeje. Suitable for all ages and boasting plenty of live music this venue will guarantee a warm, relaxed and friendly atmosphere. With karaoke nights and live musicians this bar has the feel of a traditional Irish bar with a bit of fiery Spanish pizazz thrown in for good measure. Prices aren't cheap, but cocktails remain affordable and they have some of the best cocktails in Costa Adeje!
The TIBU
Opening Times: 11:30pm – 6am
Price Range: €€
Atmosphere:
If you're looking for some serious party action then you need to head over to The TIBU. This club is heralded as the top club in Costa Adeje with diverse DJ sets, reasonably priced drinks and opening hours that will keep you dancing until sunrise. If you're travelling to Costa Adeje to experience the more wicked side of the resort, then you absolutely cannot leave without having spent a night in The TIBU.
Faro Club
Opening Times: varies depending on the season
Price Range: €€/€€€
Atmosphere:
The Faro Club is the jewel in the Costa Adeje nightlife crown. A luxurious venue with a glamorous aesthetic designed to provide party goers with a smooth and chic environment to schmooze. The venue boasts open areas with views of the ocean and many different types of music depending on the night you attend. If you want to put on your finest clothes and be James Bond for the evening, you can't go wrong with the elegance that the Faro Club has to offer.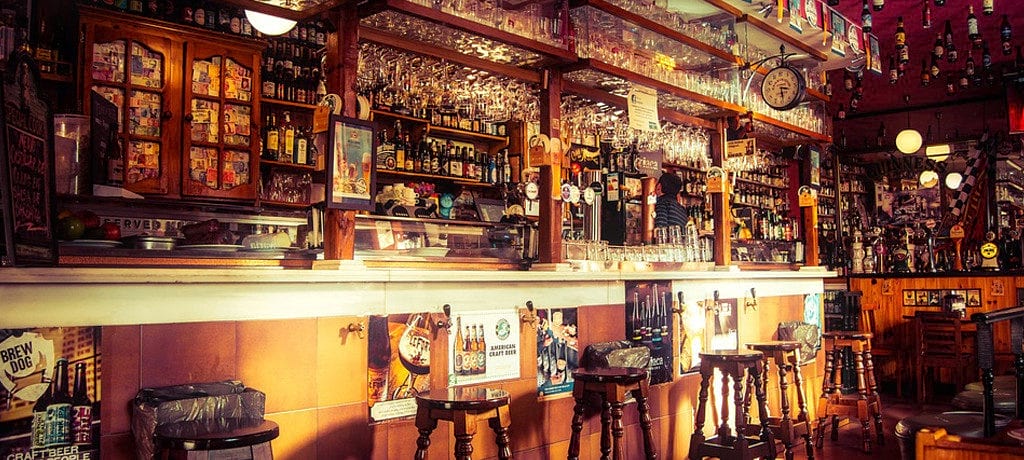 Pubs and Bars in Adeje
Aside from the nightclubs there are many pubs and bars that litter the Costa Adeje strip. Catering to different types of guests and with different price points you're spoilt for choice. Perhaps, you want to gear up for the club you're visiting later and get those all-important pre-drinks in or maybe you fancy a slower pace and simply wish to relax on a terrace with a martini and the stars above. Whatever you're looking for there will be a pub or bar for you.
Read our full guide to pubs and bars in Costa Adeje.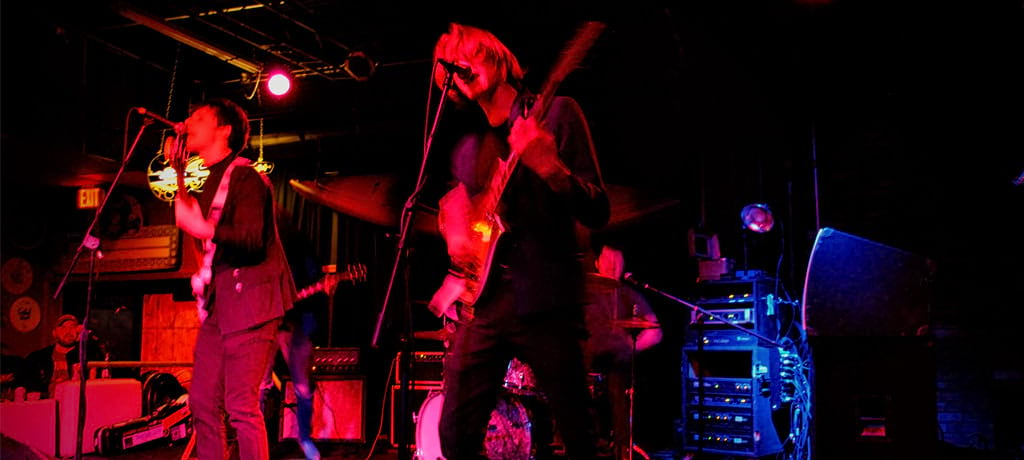 Live Music
Spanish culture is passionate, flamboyant and always friendly. Ingrained in this national identity is the Spaniards love of music. With this in mind there are plenty of venues along the Costa Adeje strip that offer live music, from lively flamenco music to more traditional and equally heart-warming Spanish guitar music.
For those that fancy themselves as the next pop star there are also plenty of venues that offer karaoke nights throughout the week as well as bars that play DJ sets to get you in the clubbing mood.
The one thing you can be sure of with Costa Adeje is that you will never be without a musical note, live music is always providing a soulful backdrop to your nightly activities.
Gourmet Market at Iberostar Sabila
a gourmet buffet with international cuisines, a lively atmosphere and live music.
La Terrazza Del Mare
a late night restaurant with fine dining and fantastic bar, with live music.
Acanto
fantastic bar and grill with sea views and 3 hours of live music every evening.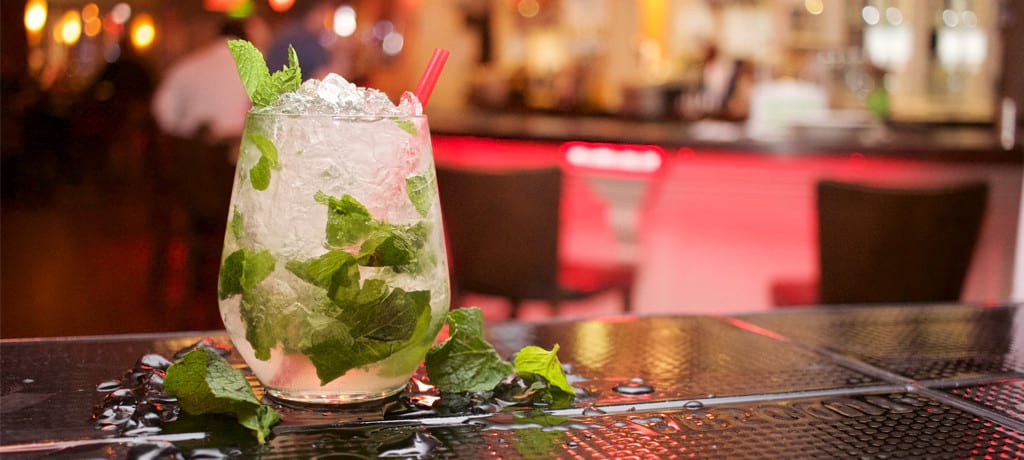 Cocktail Bars
Costa Adeje is famous for its cocktail bars, with some of the best cocktail makers in the world being resident on the Costa Adeje strip. Many of the cocktail bars cater to the nightlife however there are still a few that are open during the day so that you can enjoy a refreshing cocktail in the open sun by the beach.
The great think about enjoying cocktails in Costa Adeje is that they are not too expensive. Personally, we can think of no better way to spend an evening than sipping amazing fruit cocktails and watching the world go by.
The best spots to get the finest cocktails are:
La CocKteleria
great cocktails made with fresh fruit, near Playa de El Bobo.
Hayal Tenerife Cocktail & Shisha Bar
fantastic drinks and traditional Turkish Shisha with upbeat music.
South Beach Cocktail Bar
a very lively bar with entertainment and a good selection of drinks right near Puerto Colon.
Beach Bars
Beach bars form the backbone of Costa Adeje's tourism industry, constantly supplying guests with a range of punchy and fruity drinks that will leave your palate pleased and your thirst quenched. Many of the beach bars remain open late into the evening with some staying open until the early hours of the morning. Fancy a romantic moonlit walk on the beach with a Pina Colada? The beach bars have you covered and on the whole, they are very reasonably priced.
Our top picks are:
Kaluna Beach Club
a sophisticated beach drinking experience with a pool. Near Playa de Torviscas.
C'queluche Beach Bar
for a more relaxed beach vibe at Playa de Enramada.
Papagayo Beach Bar
with cocktails around €7.50, you can lounge around on the white sofas and enjoy the beach views!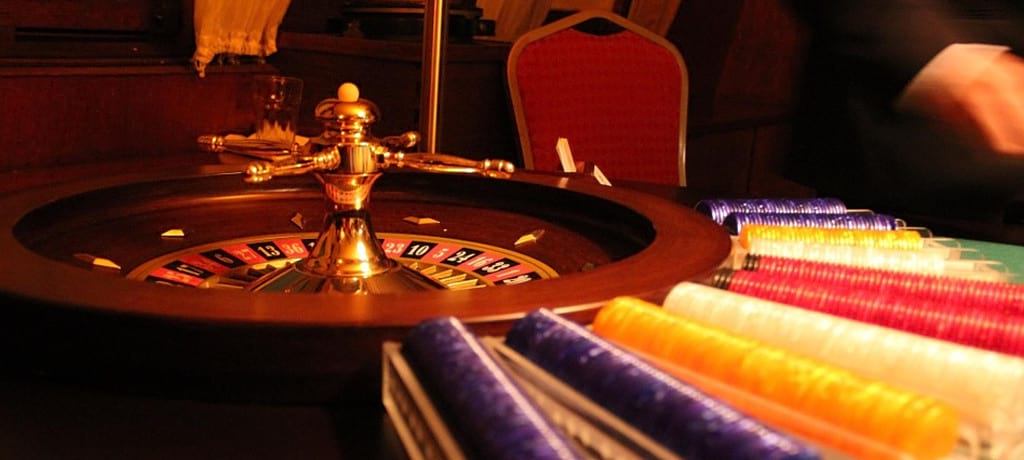 Casinos
If you're a bit of a risk taker and fancy a bit of excitement during your stay at Costa Adeje, you should definitely check out the Casino Playa de las Americas. With slot machines, roulette and blackjack always available as well as poker nights, this is the place for jet-set gamblers to while away their evenings.
Cocktails and drinks are a little on the pricey side, but the restaurant and fine cuisine will more than make up for the dampener that drinks prices might cause. Staff are incredibly warm, friendly and welcoming and the casino is widely praised as the mecca for gambling in Costa Adeje.