Pubs and Bars
Costa Adeje is home to hundreds of pubs and bars, some cater specifically to tourists while others are more local orientated. The drinking culture in Costa Adeje is tremendously popular, with plenty of local wines and liquors being showcased among more commercial brands. Some of the pubs and bars have a homely and warm atmosphere while others bring the Spanish fiesta (party) atmosphere to life.
If you're travelling with children there are plenty of pubs and bars in Costa Adeje that are family friendly, be careful not to stray into pubs and bars that aren't as the entertainment and culture is geared towards adults in many. There are pubs and bars that cater to all budgets, some are cheap and cheerful and at the other end of the spectrum are the high-end sophisticated cocktail bars.
Many resorts will also have bars attached to the property but be sure to venture out into the Costa Adeje pub and bar scene and experience something different. You never know where the night will take you in Costa Adeje, it is a vibrant and dramatic area with lots of excitement around every corner.
Read our full guide to Activities and Things to Do in Costa Adeje.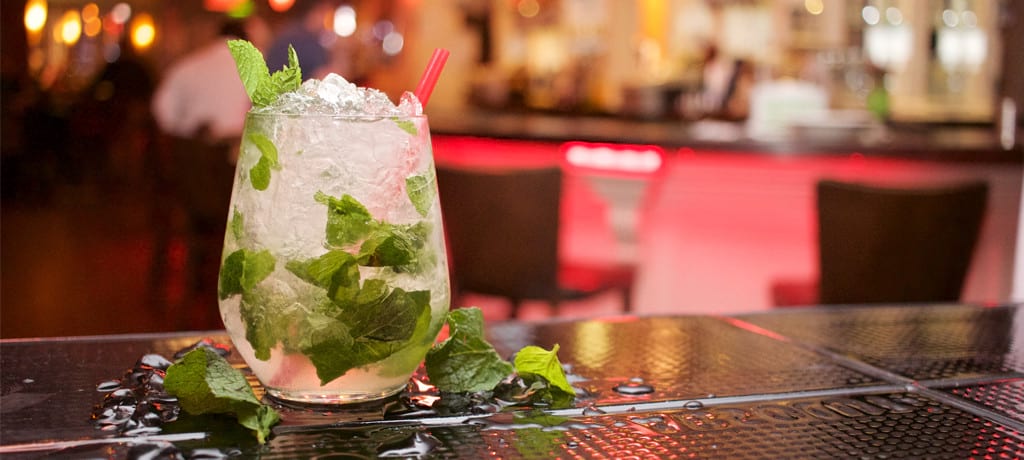 What to Drink
If you're staying all-inclusive in one of Costa Adeje's lovely resorts, you will find that all of the drinks available are locally sourced. If you want traditional branded drinks you will have to either pay extra at the resort bar or as we recommend, get out and about among the other tourists and enjoy the Costa Adeje bar-life.
Local wines and spirits are very common in Costa Adeje along with refreshing local ales. Perhaps the best alcoholic drink to enjoy in Costa Adeje is the famous Pina Colada, an ideal cocktail to lounge on the beach with or enjoy on the bar terraces beneath the stars.
How good is Costa Adeje nightlife? Read our guide to find out.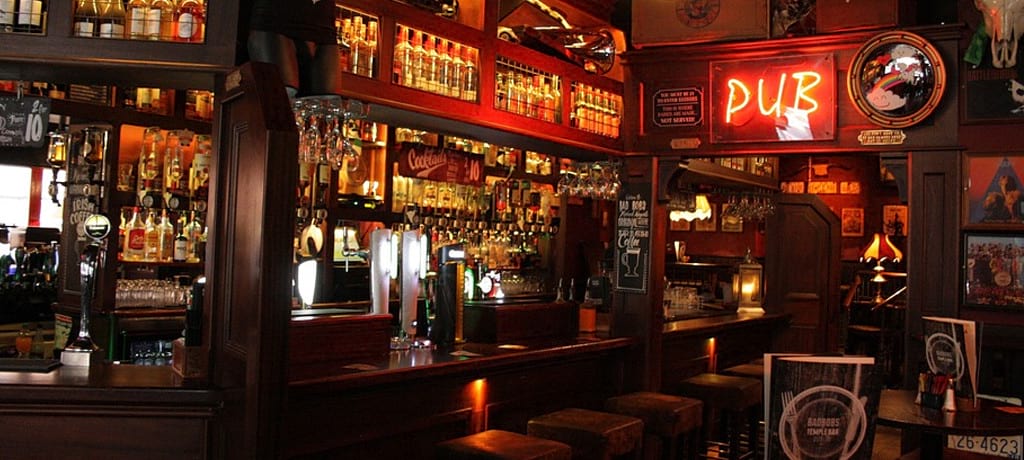 The Best Pubs
We have created a shortlist of our favourite pubs and bars to help you get the most value for money and have the best time whilst out and about in Costa Adeje. Don't forget, many pubs and bars have themed nights so be sure to check out what is happening before you go so you can get involved with the party atmosphere.
The Pub – Tenerife
The Pub – Tenerife is everything you would want in a traditional British pub, except it is almost as if it has been lifted from a sleepy English town and dropped in Costa Adeje. Aside from the traditional British aesthetic there have been plenty of Spanish additions, local alcohol as well as "British Tapas" are served unashamedly. Prices are good value for money and the pub welcomes families throughout the day. With its pseudo British/Spanish charm and warm cosy environment this pub is the perfect home away from home.
Achaman Discopub
If you are looking for the ideal place to get pre-drinks underway before heading to one of Costa Adeje's many nightclubs, then the Achaman Discopub should be your first port of call. With plenty of live entertainment, cheap and affordable drinks and fabulous party atmosphere you might end up staying the whole night there. The Achaman Discopub is a contemporary Spanish pub with plenty going on every night of the week. It is definitely more of a night spot than a daytime spot.
Already planning your next day in Costa Adeje? Check out these relaxing Luxury Whale Watching Tour or adrenaline pumping Tandem Paragliding Tour.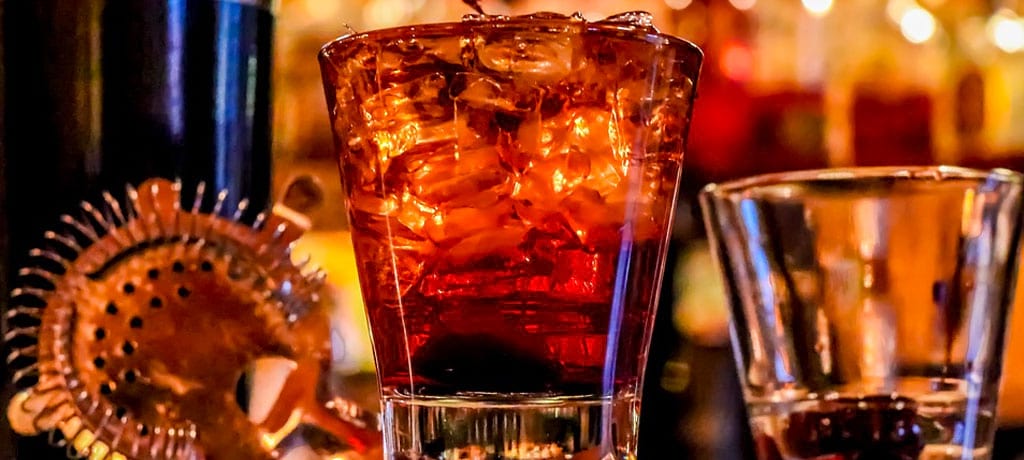 The Best Bars
The pubs provide a more casual drinking experience, but if you want sophisticated cocktails and an elegant environment you can't go wrong with the bars we have shortlisted in Costa Adeje. A lot of bars benefit from ocean views and many have outdoor terraces to enjoy your evening under the stars.
Bar Unique
€€/€€€ – The Bar Unique benefits from a large open drinking terrace and full food menu. It is a little pricey but if you can stomach the cost you will have a brilliant night. Staff are very friendly here and you should have no trouble relaxing in the modern bar environment.
Harley's Bar
€€ – Doubling up as an American diner, Harley's bar is a 5* rated bar in Costa Adeje. Grab one of their fantastic cheeseburgers and wash it down with one of their incredibly fruity cocktails. Friendly staff and good prices make this a must for any Costa Adeje bar hoppers.
Café Steps
€/€€ – Café Steps is a quaint bar/café that is situated away from the beach. It makes our list because it is one of the favourite haunts of many tourists that leave the beach front and stumble upon it. It is airy, lively and has a very reasonable price structure.
Looking for the best places to eat out in Costa Adeje? Check out our full guide to restaurants in Costa Adeje.
Monkey Beach Club
€€ – Currently closed for renovation, we can't wait for this iconic beach club to reopen in summer 2019. Monkey Beach Club is the party bar of Costa Adeje, whatever else is happening you can guarantee there is a party at the Monkey Beach Club when it's open. Lively and the focus of many beach night parties this is definitely for those that are young or young at heart. Prices are surprisingly not too expensive, and we are sure that if the Monkey Beach scene is your kind of thing that you will not leave disappointed.
Papagayo Beach Club
€€€ – The Papagayo is a more sophisticated, pricier version of the Monkey Beach, with live DJ sets, a very modern interior and a great cocktail list you can't go wrong with Papagayo. This club caters to young, affluent tourists, so if your purse strings are a bit tight it is best to stick to the Monkey Beach.