Restaurants
Restaurants in Costa Adeje vary from Michelin star extravagance to quant seafood restaurants and cafes. Locals tend to eat simply, choosing quiet and cheap cafes and restaurants away from the tourist trail, whilst tourists tend to stick the beach front restaurants and food courts situated in the vast shopping plazas.
Cuisine in Costa Adeje is as you would expect based around seafood with coastal dishes like paella being very popular amongst both the natives and visitors. Costa Adeje is not without outside influence and Italian dishes and French pastries also appear sporadically on menus. The Michelin star restaurants favouring to cook dishes that play to the strengths of the coast while also drawing recipes from more mainland locales.
A lot of the food is sourced locally, local fisheries providing a wealth of seafood and the Farmer's Market playing an important role in making high-quality produce readily available. Likewise, many of the wines and liquors are locally sourced, this is brilliant because not only do you get the wonderful fruity, sun-kissed aromas and flavours native to Costa Adeje, but it also keeps the costs down.
Where to stay in Costa Adeje? Check out our two guides on best Hotels and Rental Apartments in Adeje.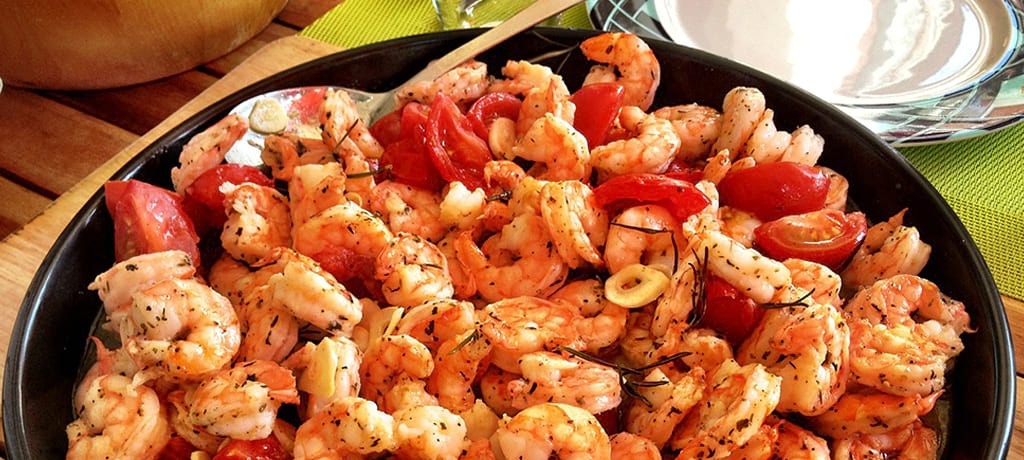 3 Meals You Must Try in Adeje
We have compiled a list of 3 meals or foods that you should try if you are a little adventurous whilst staying in Costa Adeje.
Paella
Originating in Valencia this dish has become synonymous with Spain, as such it is served in abundance to tourists staying in Costa Adeje. A combination of rice, shellfish and vegetables is expected in a Costa Adeje version of the dish however you might be surprised that some variations have meat instead of seafood. We definitely recommend heading to La Gran Paella Valenciana (a short walk from Puerto Colon) for a tasteful paella dish.
What Are the Top Five Things to Do in Puerto Colon, Tenerife?
Papas Arrugadas and Mojo
You've probably heard of this dish before. It's most commonly known as 'Canarian Potatoes.' This popular Canarian dish uses locally sourced potatoes and combines them with a fantastically zingy salsa. This dish is usually mildly spiced however there may be variations that are very spicy so if your spice tolerance isn't great be sure to ask before you order.
Churros
While you can find these delicious snacks all over Spain, finding them in Costa Adeje isn't as easy. In fact, the best place to enjoy these fried treats is at Churrerua Marcos, in Los Cristianos, where you can find fresh churros and chocolate sauce served daily.
Why You Shouldn't Stick to Hotel Food!
If you're staying in a resort in Costa Adeje, you will likely have a restaurant attached to it, you may even be half board or full board meaning that if you wish to, you could eat all of your main meals on resort. This is great if your resort has a good restaurant however restaurants are not created equal and it is definitely a good idea to go out and explore the local restaurant scene to sample more of the local flavours. Some of the restaurants are also very cost effective to dine in so these are an added incentive for any budget conscious self-caterers.
These are the best Cocktail and Beach Bars in Costa Adeje.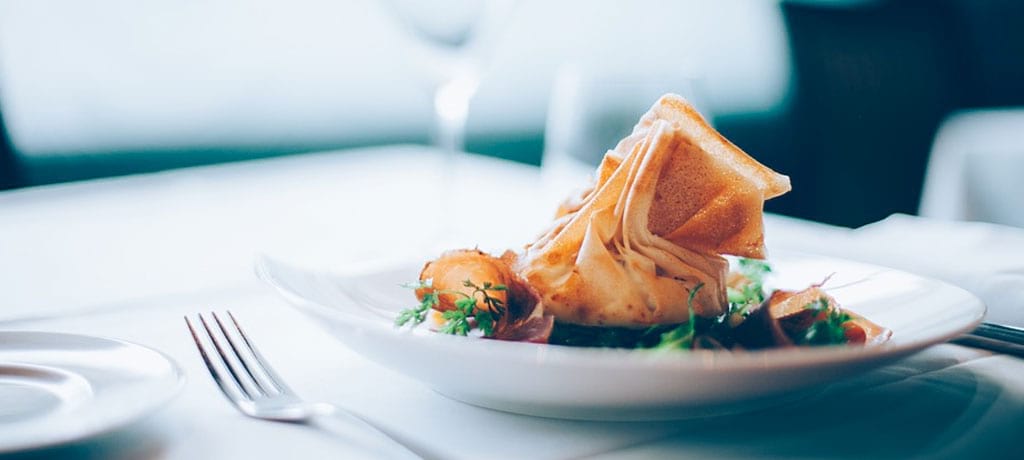 The Best…
Below, we have carefully selected our favourite restaurants for different types of dining. We know that all of our picks provide excellent customer service and in many cases award winning food. So, tuck in and enjoy all of the great eating that Costa Adeje has to offer.
…Lunch-Time Spot
Secret's Tasca, Tapas en Costa Adeje – €€
A firm favourite with locals and tourists alike, there are plenty of delicious tapas-based dishes on offer at reasonable cost to fuel all of your Costa Adeje adventures. If you feel you can handle it, try one of their amazing fruit-based desserts to finish off the perfect lunch.
Golfing is the perfect activity after lunch. Check out the best Golf Courses in Adeje.
…Child-Friendly Restaurant
Cheers Salud Na Zdorovie – €
This restaurant is fantastic for the whole family, with fresh ingredients used for the entire menu, you will have plenty of time to relax and enjoy each other's company while your food is prepared. Not only is the food cooked from scratch to order, but the prices are phenomenal as well, meaning a family of four can dine easily in a cheap budget.
…Romantic Restaurant
Restaurante Las Rocas – €€€
Expensive but classy fine dining with outdoor seating allowing for expansive ocean views and starlit meals. The restaurant itself is warm and inviting, the perfect place to snuggle up with your loved one, a glass of bubbly and chocolate dessert.
Check out other romantic things to do in Tenerife.
…Budget Restaurant
Micky O'Malley's – €
Micky O'Malley's is a casual, relaxed and laid-back Irish restaurant and bar, with a no-nonsense low budget approach to food. Lots of western cuisine is on offer that tastes great, fills stomachs and keeps your wallet happy too! Don't forget to order yourself an Irish stout to wash down that tasty burger.
Luxury Dining Experience
La Cupula Restaurant – €€€€
We didn't know prices went this high! But they do at La Cupula Restaurant, boy is it worth it though. VIP service, rare and delectable dishes and a truly enchanting atmosphere, if you have the money to spare then this restaurant will live up to all of your expectations and then some.
Is there anything better than fine dinning followed by a relaxing Termal Spa Evening? We don't think so.
Costa Adeje Restaurants by Cuisine
We have already mentioned that there are a whole range of different cuisine types available in Costa Adeje, it is truly a multicultural haven for food. We have selected some of the best restaurants by cuisine type to give you that extra bit of variety and reassurance when selecting a place to eat.
Remember that the Spanish do like spicy food, so, if your palate is more on the mild side always check before ordering the spice level of the dishes. Most restaurants have English speaking staff so if you have any allergy requirements, they will be more than happy to assist you.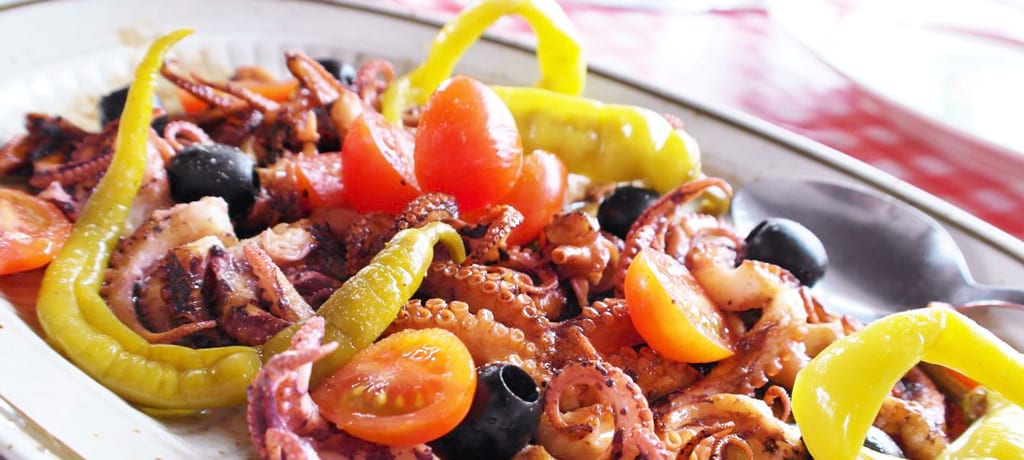 Canarian Cuisine
Expect warm spices, seafood, rice and enticing Canarian names. Canarian food includes chicken Adeje, bursting with Mediterranean spices and vegetables. Some great traditional Costa Adeje restaurants include:
Oasis – €
Located in the old town Adeje, Oasis serves chicken cooked in the traditional way with a variety of sides. You can also try some local wine here!
Las Aguas – €€€€
A fine dining restaurant for adults only within the Gran Hotel Bahia del Duque Resort. Authentic Canarian cuisine cooked using local produce.
La Rambla – €
Garlic chicken, smoked ribs and Canarian style potatoes with mojo is the specialty at this friendly street cafe turned restaurant. Try the desserts too!
El Puente – €€
A cosy restaurant that the locals love. Tucked away in old Adeje, you can find traditional Canarian food plus modern meals under one roof, to the backdrop of Spanish music.
La Fonda – €€
An intimate restaurant in Adeje serving tapas, grilled meats, varied Canarian dishes and amazing carpaccios.
Otelo – €
Signature crispy garlic chicken, rabbit with salmorejo, and a hearty vegetable stew. Visit the original restaurant for a family atmosphere in old Adeje or try Otelo II by Playa de Fanabe.

Seafood
From your favourites cod, tuna and prawns to local delicacies freshly caught from the coast. Seafood in Costa Adeje can be a fine dining experience or cheeky fish and chips by the beach!
Piscis – €€€
Enjoy a fish dinner and a glass of wine on a balcony overlooking the ocean. A family run business for nearly 40 years serving freshly caught seafood.
Las Rocas – €€€
Also our favourite romantic restaurant in Costa Adeje, Las Rocas serves all manner of seafood from crab ravioli to anchovy finger food in gourmet style.
Salitre – €€
We highly recommend the fresh seafood spaghetti and traditional paella at this environmentally conscious restaurant. Expect delicious, sustainable food.
La Masia del Mar – €€
Located a short distance away in La Caleta, you can find delicious seafood dishes cooked with fresh, simple ingredients at a reasonable price.
La Vieja – €€€
Also in La Caleta and named after a local fish, this restaurant has a very relaxed atmosphere. Try the paella and calamari!

Mediterranean
Pizza, pasta, light salads, fresh herbs… who doesn't love a Mediterranean meal on their holiday? Mediterranean restaurants in Costa Adeje are the perfect to appease the kids with dishes they know and love while the adults can try something new!
Infinity Lounge – €€
Try the tasting menu or dive right into the fresh pasta, prawns, scallops and vegetable lasagne. There's always a deal on cocktails too.
La Terrazza del Mare – €€€
Try the risotto or go for Mediterranean classics – bruschetta and pizza. This open-air restaurant is one of the best in Playa de las Americas.
La Charcuteria – €€
One of the best spots for Mediterranean grilled meats and steak dishes. You'll also find a variety of modern international dishes including fajitas!
La Torre del Mirador – €€€
A fine dining restaurant in a spectacular location. Make sure you book a table on the terrace to enjoy your Mediterranean seafood dinner.
Poseidon – €€€€
Located within Hotel Iberostar Anthelia, this restaurant serves delightful haute cuisine, Mediterranean dishes and traditional Canarian meals.
Il Veccio – €€
An Italian restaurant serving freshly made pasta, homemade focaccia, amazing sea bass dishes and everyone's favourite Italian dessert – tiramisu.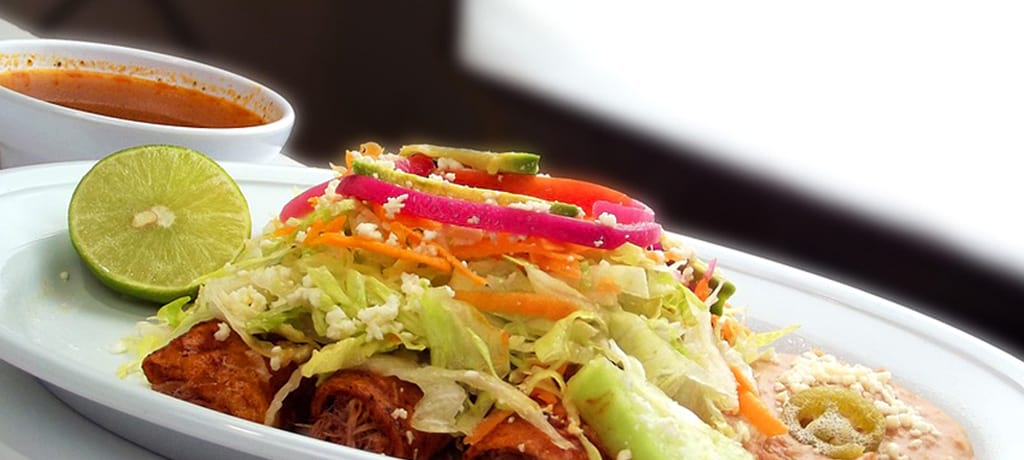 International
Discover the influence of a range of different cultures in Costa Adeje. Travel the world from your dining table with these International cuisine restaurants in Costa Adeje.
Sabila Gourmet Market – €€
Located within the Sabila hotel, this gourmet market restaurant has a dress code and gourmet food to match. Expect fine dining from a variety of cuisines with impeccable service.
Rosso Sul Mare – €€€
Primarily an Italian restaurant in La Caleta, Rosso Sul Mare Restaurant serves international cuisine. The rice dishes and fresh pasta are the highlights of the menu. You can watch the sunset from the restaurant if you book your table carefully.
Sensu – €€
Near Plaza del Duque is a fantastic Michelin rated traditional Japanese restaurant. It combines Kazan restaurant tradition with contemporary cooking and deliciously precise meals on a select menu.

Asian
Originating on the other side of the world, it might surprise you to know that Costa Adeje is home to a number of Asian restaurants. We don't just mean Costa Adeje Chinese takeaway! Try these Japanese restaurants for a taste of something completely new on your Tenerife holiday.
Kamakura – €€€€
Cuisine and ambience inspired by Kamakura city, once the capital of Japan. You can find traditional dishes such as teppanyaki served here. Don't be intimidated by the cuisine, the staff here are exceptionally welcoming.
Narumi – €€
The Narumi Restaurant Tenerife menu features all kinds of delights from sushi and sashimi to tempuras and fresh seafood. Freshly prepared with tasty cocktails and quite near to the Sunlight Bahia Principe hotel.
Miishi Sushi Club – €€
The Miishi Sushi Club Costa Adeje is a mid-range restaurant near Puerto Colon serving Japanese, Chinese and Thai dishes. The atmosphere and service is elegant and refined. A wonderfully exotic dining experience.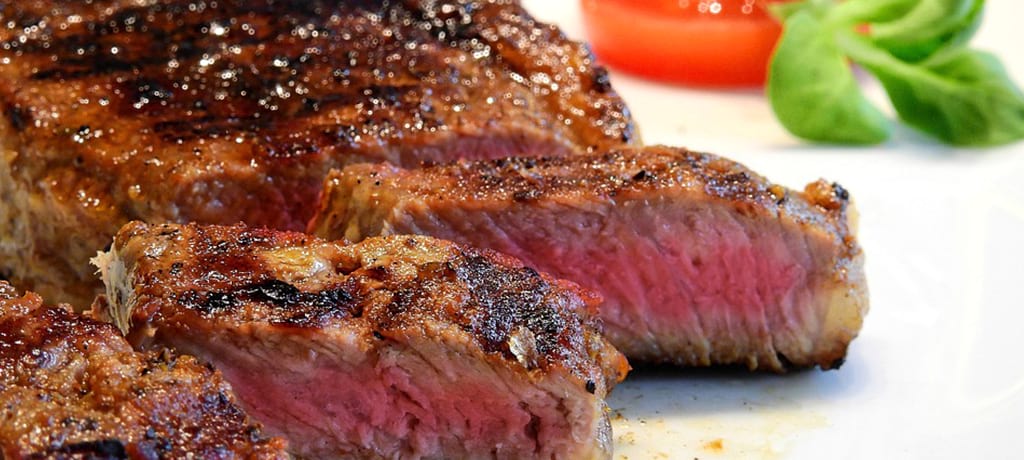 Steakhouse
Sink your teeth into a juicy steak! If you're like us, you just can't let a holiday pass without enjoying a succulent steak cooked just how you like it. Try these Costa Adeje steakhouses for a great steak evening meal.
El Churrasco – €€
For steak and a variety of grilled foods, head to Hotel Jardin Tropical to find this hidden gem of a restaurant. This steakhouse is excellent value for money and has amazing reviews for its hospitable staff and melt-in-the-mouth steak.
Vegas Grill – €€
Within the Oasis shopping centre, this steakhouse is the perfect place to stop and refuel after a day spent shopping. With vegetarian, vegan and gluten-free options, this steakhouse has something for everyone.
CHAR Modern Cocina & Grill – €€€
Best to book for this popular restaurant! A steakhouse that welcomes families and large groups to enjoy the select meat cuts from the restaurants in-house butcher. Well worth the trip out to La Caleta.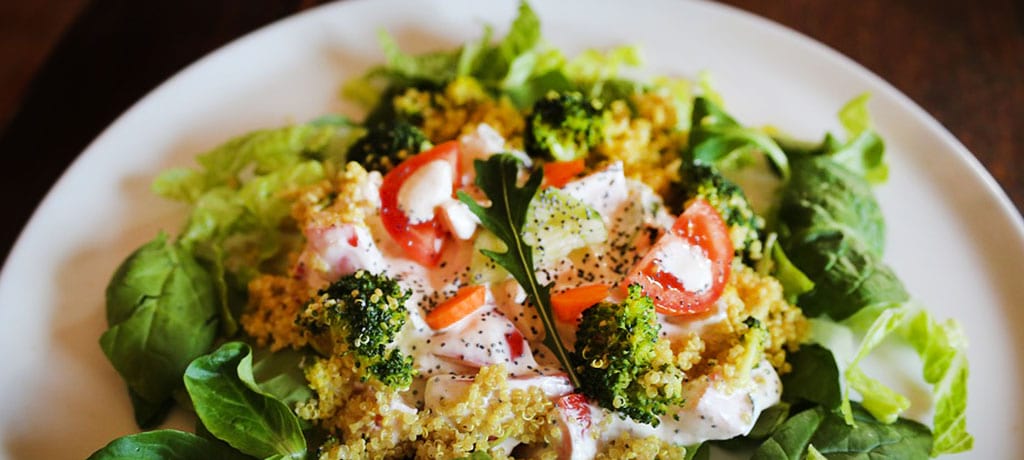 Vegetarian
Finding vegetarian and vegan food in an unfamiliar town is no easy task! But there are places in Costa Adeje where you can eat freely and enjoy a range of meals that are just as tasty as the seafood and steak. Try these vegetarian and vegan restaurants in Costa Adeje.
Buenavida Vegan – €€
Located near Fanabe, this cosy cafe serves vegan burgers, hot dogs, lasagne and even pancakes. Very accommodating staff and chefs who don't hold back on flavour!
El Guanche – €
A 40-minute drive from Costa Adeje (worth it) to Masca, and you can find one of the best and most exclusive vegan restaurants on the whole of Tenerife. Amazing views over the Tenerife scenery, tasty cocktails and vegan food aplenty.
Pizzeria Focacceria Zeneize – €
A lovely vegetarian pizzeria just 15-minutes on the TF-28 away towards Arona. Pick up a vegan margarita for just €5 to eat in the restaurant or takeaway. The vegan mozzarella is made at the restaurant!
Oliva Cafe Deli – €
Located near the church in Adeje, this small cafe offers a variety of foods including vegan tapas and nutritious meals. We particularly enjoy the hummus and vegetable wraps.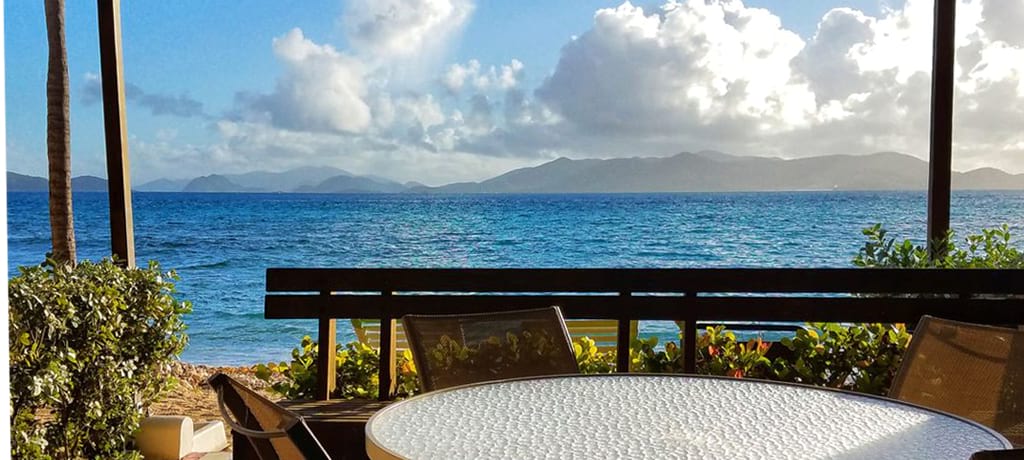 Restaurants on the Beach
Sun, sand, sea and simply divine restaurants. It's always a good idea to have a few beach restaurants listed on your phone for those beach days when it gets late and you don't feel like heading back to the hotel yet. These are the best of the best of restaurants near Costa Adeje beaches.
Roca Negra – €€€€
Sandwiched between Sunlight Bahia Principe and Playa el Pinque, the Roca Negra Sunset Club offers great drinks and outdoor seating overlooking the beach. Food is reasonably priced and varied between regional, Mediterranean and Italian cuisines.
Le Club – €€
The best beach bar on Playa de Fanabe. Le Club is a very chilled out cocktail bar that serves a good selection of snacks and meals to keep you well fed on one of Costa Adeje's most active beaches.
Kaluna – €€
Near Playa de Torviscas, Kaluna Beach Club is an exclusive bar and restaurant with VIP cabins, views over the beach and marina next door, and a prestigious reputation. You'll definitely want to put on some nice clothes for this venue.
Read our full guide to Costa Adeje beaches.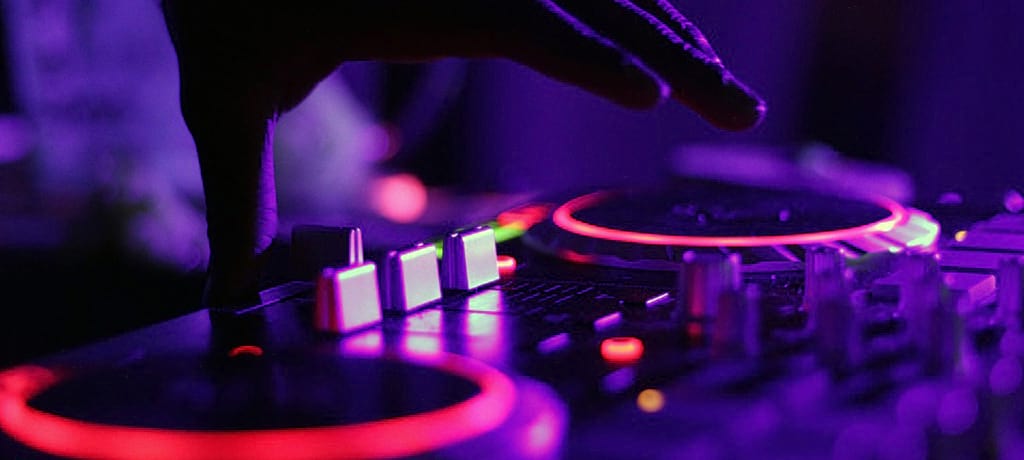 Restaurants with a Show
The 2 best restaurants in Costa Adeje that come with a show are:
La Terrezza del Mare
There are several different areas within this restaurant where you can enjoy the entertainment over a meal or with a few cocktails! The open area is our favourite – often you'll find live music and DJs here. There's also Club Zone, an exclusive disco area where you can be a VIP, and the cocktail area where making the most complicated (yet zingy) cocktails is turned into a performance.
La Torre del Mirador
Enjoy a delicious meal with seafront views then head down to the bar, where you can enjoy a few drinks or cocktails and have a dance on the dancefloor. The service here is fantastic from both the staff and the very talented live bar. For this dinner and a show, you only need to head to Playa del Duque.
Both of these restaurants are fantastic ways to end a great Adeje holiday. But if you don't fancy eating here (with the nearby Michelin star restaurants, we don't blame you) you can always create your own event after eating! Take a look at booking a private yacht for the evening, for example.
Check out our full guide to Costa Adeje nightlife.

Michelin Recommended Restaurants
Sucás
A choice of menus, private dining area, modern vibes and, of course, supreme quality food. Watch the kitchen cook up your Michelin meal while you wait for the scallops sauteed in champagne or carpaccio of pork belly with glazed potatoes. And, if you have room, you simply must try the Royal of Passion Fruit dessert with coconut foam and Cuban mojito sherbet.
La Cupula
Hidden inside Jardines de Nivaria hotel you can find La Cupula, one of Adeje's best restaurants – if not THE best. The panoramic restaurant serves up a variety of traditional Canarian, French and international dishes. Go for the full 8-course set menu or pick and choose your own dinner. The service, view and dishes are absolutely divine.
El Rincón Del Arroz
A more relaxed, cosy dining experience compared to our other Michelin rated restaurants in Costa Adeje… but the food is still just as superb. This is the place to go for the best rice dishes and wines in Southern Tenerife, including a paella that will knock your holiday socks right off. You can dine here for lunch or dinner and it's well worth the trip down to Los Cristianos.