Things to Do in Costa Adeje
Costa Adeje has something for everyone, there are relaxed and picturesque views to be taken in from cable cars, high adrenaline water sports and zip-wiring as well as everything in between. Whatever your preference activity wise we are sure that you will find more than one thing to do during your stay and make the most of all that Costa Adeje has to offer.
Dolphin attractions and water-parks are very popular and if you aren't really feeling like embracing your water wings you can head inland to the majestic Volcan el Teide, the third most active volcano in Europe. Want to live the life of luxury? Visit the observatory and take in a Michelin star meal while you watch the shooting stars overhead. Or, go overhead yourself with one of a full range of helicopter tours that give you an aerial view of the charming Costa Adeje landscape.
Excursions come at many different prices, so there will be something to suit every budget, one of our favourite budget days is the Aqualand waterpark, at €16.50 it is a complete steal! Especially when you get up close and personal with the Dolphins in their Dolphin exhibition.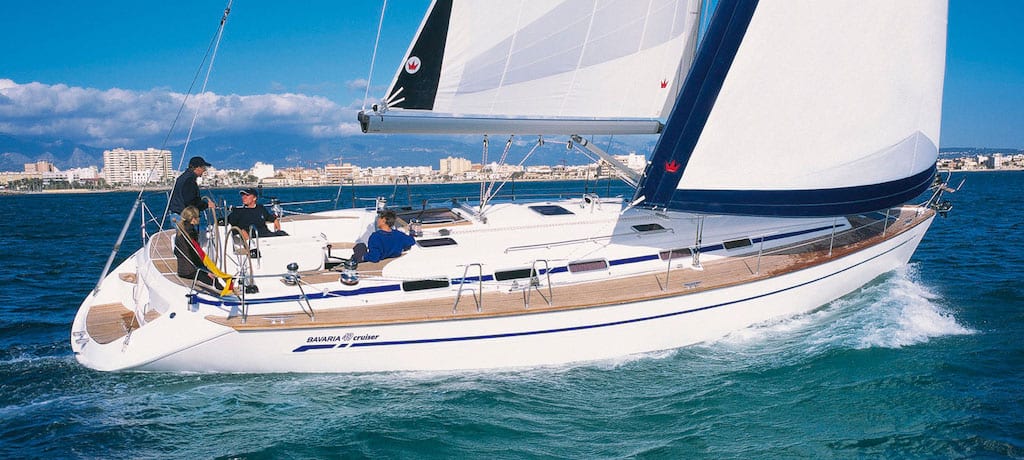 Our Top 3 Picks
Of all the activities available in Costa Adeje we have shortlisted three that are our absolute must do activities during your stay. These can be booked directly on the links we have provided prior to your departure so that you will know your spot on each excursion is guaranteed. Because these trips are so popular it is always best to book well in advance to avoid the disappointment of missing out!
1. Dolphin Cruise and Boat Tour
This is our firm favourite, the Costa Adeje coast is frequented by the most incredible and graceful Dolphins that love nothing more than getting friendly with tourists. The best boat trips are available at great value for money from www.tenerife.fun. If you're feeling extra lavish the VIP Platinum boat trips are not to be missed and give you a 5* experience from start to finish.
2. Aqualand
Our favourite Costa Adeje water park, okay, joint favourite, the Siam Park is also fantastic. For a day out with rip roaring slides, tranquil lagoons and wildlife exhibitions this is not one to be missed. Tickets can be purchased in advance of your stay at Get Your Guide.
3. Astro Amigos
A brilliant night time star gazing excursion that is educational and eye opening to say the least. Astro Amigos is family friendly and a great way to introduce children to astronomy and engage them with all the wonders of the solar system. You can book tickets in advance of your stay at www.astroamigos.com.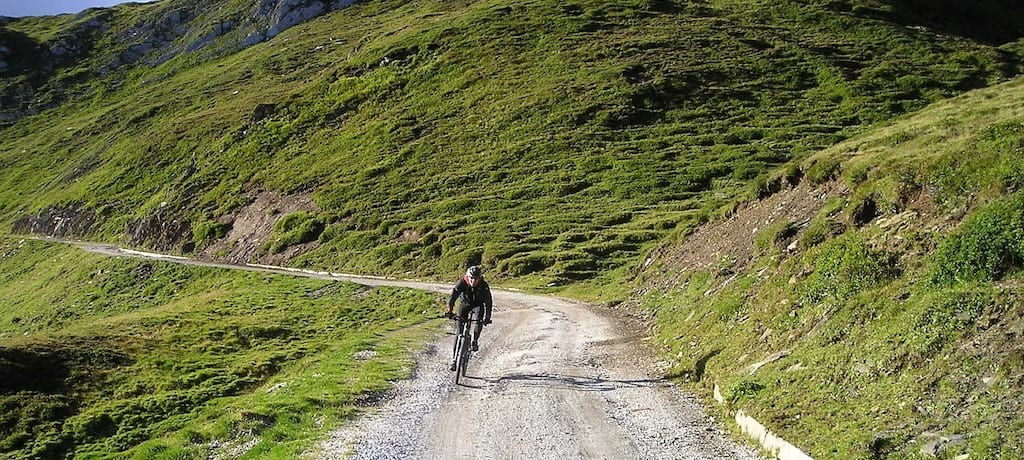 Events and Shows
One thing we adore about Costa Adeje is that no matter what time of day it is there is always something to do. You will never be short of entertainment. From live music (I love Music) festivals at the Siam Park Mall to live bands that frequent the many bars and restaurants on the Costa Adeje strip, you won't need to look far for your next entertainment fix. Some of the bars also host comedy nights catered to English speaking tourists as well as the occasional theatrical event. The Spanish take their national holidays seriously so don't be surprised to be caught up in a crazy fiesta if your holiday falls on one.
Tenerife Bike Experience
A test of your cycling skills (or just a great event to watch as part of the crowd) through the Teide National Park. You can catch this event in December each year. You'll need to be a pro cyclist to take part, but anyone can enjoy the event and celebrations.
Christmas Gospel
Adeje's gospel choir spread the joy from Iglesia de Santa Úrsula every Christmas. It's warm even in the depths of winter in Costa Adeje weather. Take a stroll to the square in Adeje and enjoy the festivities.
San Sebastian Festival
On January 19th and 20th each year, the San Sebastian festival takes hold of Tenerife. After Mass, you can enjoy events, celebrations and parades up to Plaza de San Sebastián. Head to Adeje to celebrate with the locals or have fun with the parades and shows they put on in Costa Adeje.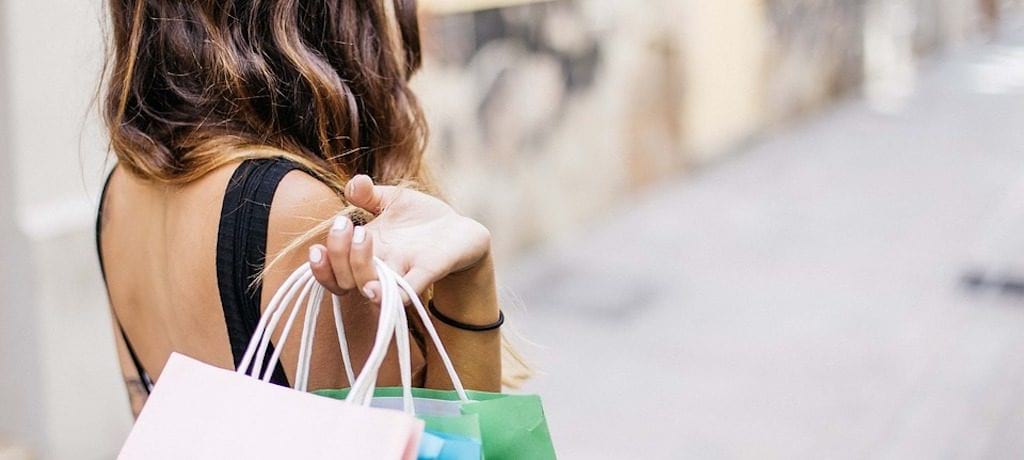 Shopping
The tourist industry in Costa Adeje is booming, attracting families and the jet-set alike, there is plenty of money circulating within the Costa Adeje economy. That means there are plenty of shops, restaurants, attractions and bars to choose from. Shopping in Costa Adeje is simple, most retail outlets accept all major credit and debit cards as well as currency and traveller's cheques.
If you're looking to buy a keepsake or memento of your holiday then souvenir shops are dotted about the vase coastline, for those looking to do a bit more heavy-duty shopping the commercial centres and malls are some of the finest in Europe. Don't forget to check the side streets and back roads as there are always charming boutiques to stumble upon.
Read our full guide to markets and shopping in Adeje.
Siam Park Mall
Siam Park Mall is at the heart of the Costa Adeje shopping environment, with over 70 shops and free parking this place is purpose built to cater to tourists. Plenty of pine trees and even more cocktail bars make a visit to the Siam Park Mall interesting to say the least. The atmosphere is casual and laid back most of the time but be prepared that it can get busy at peak times and this might not bode well for those with young children. It is open daily from 10am until 10pm with morning and evening times tending to be the quietest.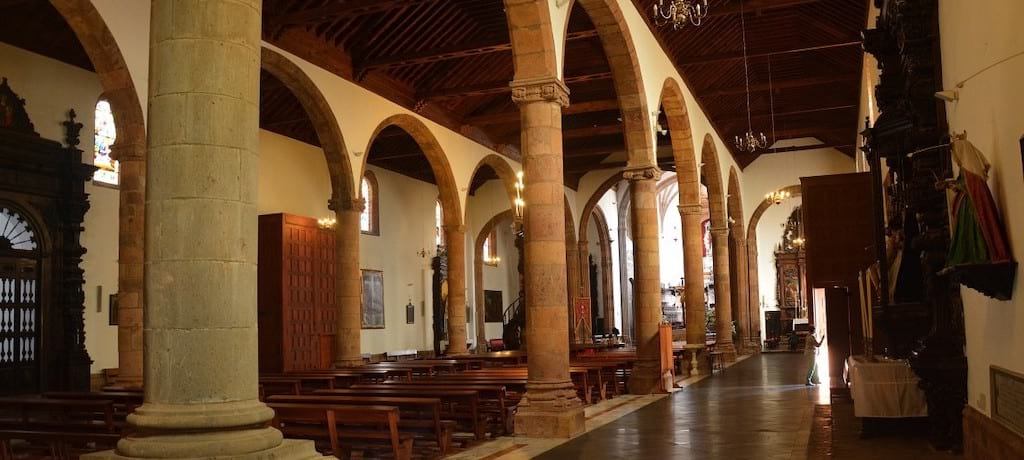 Museums and Galleries
Old Adeje has been the heart of culture in Tenerife for centuries, it has a rich, vibrant and interesting history that has created the wonderful place it is today. Of primary interest in Costa Adeje is the observatory that is the basis for many of the night excursions available to holiday makers. It is here that you can really get a sense of scale and wonder at how truly magnificent the universe is around us. Alongside the observatory there are little historical gems tucked away including the age-old Artisan Market and the peculiar but enlightening wooden Buddha statue. If you're seeking to add a little culture to your holiday in Costa Adeje, you won't have to stray far off the beaten track to find it.
Read more about the history, culture and museums in Adeje.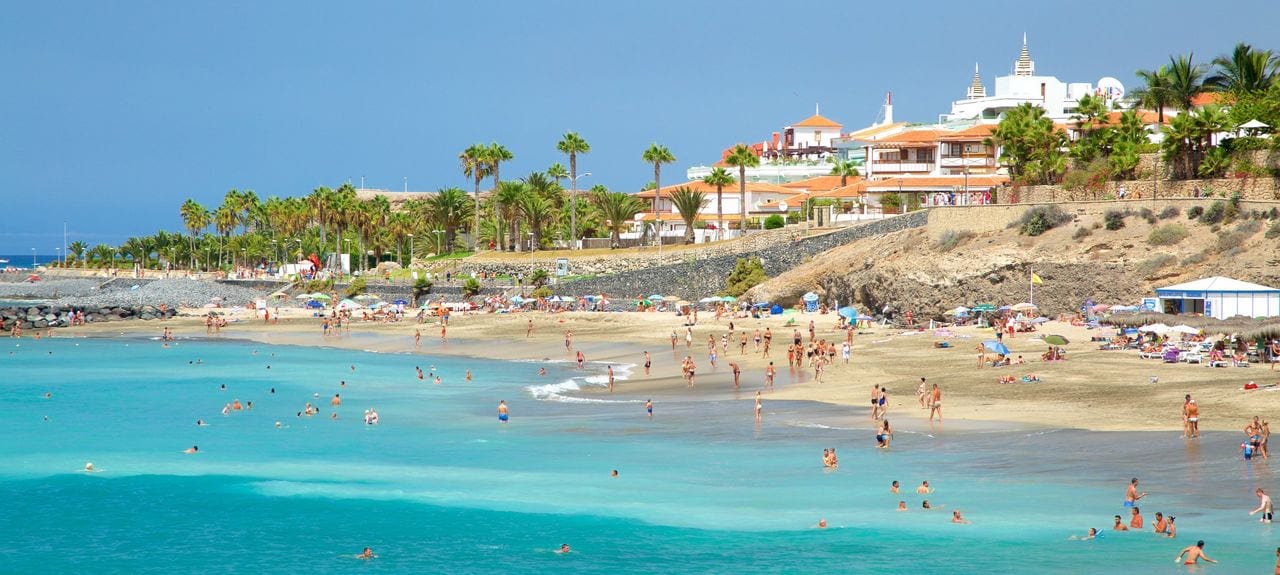 Beach Activities
Costa Adeje is located ideally along the coast and has access to long stretches of beaches. The sands are warm, and the water is the warmer side of cold, making the beaches an ideal place to chill out, recuperate and enjoy the hot sunshine. If chilling out just isn't your thing, then there are a tremendous range of beach activities that you can partake in to get the adrenaline pumping and work up a sweat.
We have compiled a short list of the most popular beach activities and the prices you should expect to pay to participate below.
Water Sports
Costa Adeje has a wealth of water sports available. If you are a surfer, then you will find low to medium waves to ride and if that isn't enough to quench your water sports thirst then there is also kayaking and banana boat rides to partake in. Most water sports can be booked directly in the resort you're staying in but if this isn't available don't despair as there are plenty of tourist booths along the beach that can arrange them for you. Banana boat rides will set you back around €30 for 10 minutes whereas Kayaking and Snorkelling will be a little bit more. Make sure you watch out for dolphins when kayaking, they are frequently spotted off of the Costa Adeje coast.
Tours
There are many other excursions available to be booked online. The most popular is the swimming with Dolphins experience, this should definitely be on your to do list while staying in Costa Adeje. Costa Adeje is also home to Europe's third most active volcano, the impressive Volcan el Teide. This excursion frequently gets rave reviews so don't miss it. Both of the mentioned excursions are day trips so make sure you pack a lunch or if you're half board/all-inclusive ask the hotel to make you a packed lunch before you depart.
The best tours are boat trips. You're holidaying on an island after all! There's swimming to fishing to cove exploration. Find out what's on offer for Costa Adeje boat trips.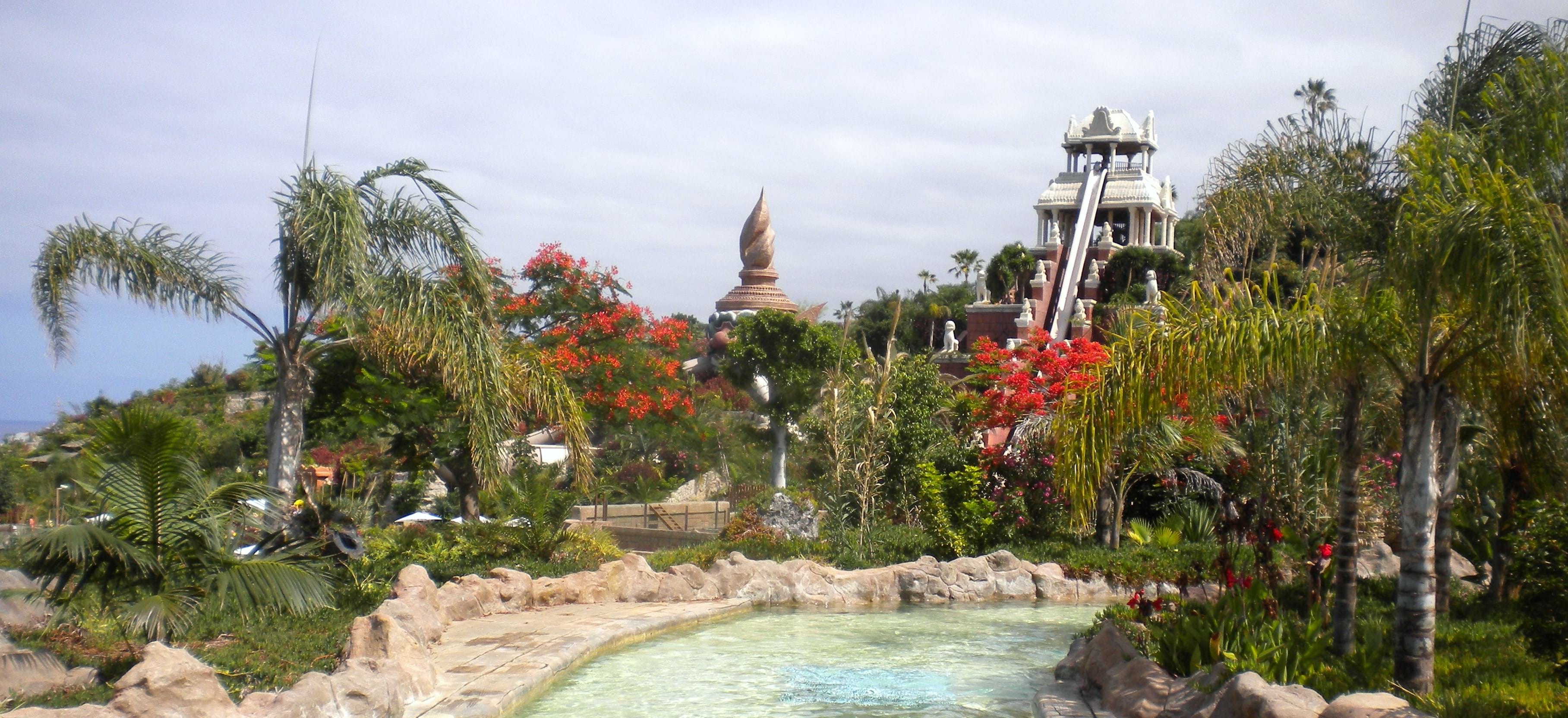 Water and Theme Parks
There are two waterparks that are incredibly popular in the Costa Adeje area.
Aqualand Costa Adeje
€€ – The Aqualand Costa Adeje theme park will set you back €16.50 for admission but boy is it worth it! With waterslides, wave machines and a dolphin exhibition you are really getting great value for money. It is so easy to spend an entire day here. Tickets can be bought on resort at a slightly higher cost or online at Get Your Guide. Admission is also available at the gate for any fly drivers.
Siam Park
€€ – Siam Park is voted the number one water park in Costa Adeje, though personally, we struggle to pick a favourite between the two. Siam Park is built with a Thai/Siamese theme and has water slides, pools, wave machines and sunbathing areas aplenty. Again, tickets can be purchased at the resort you're staying in or online at Get Your Guide.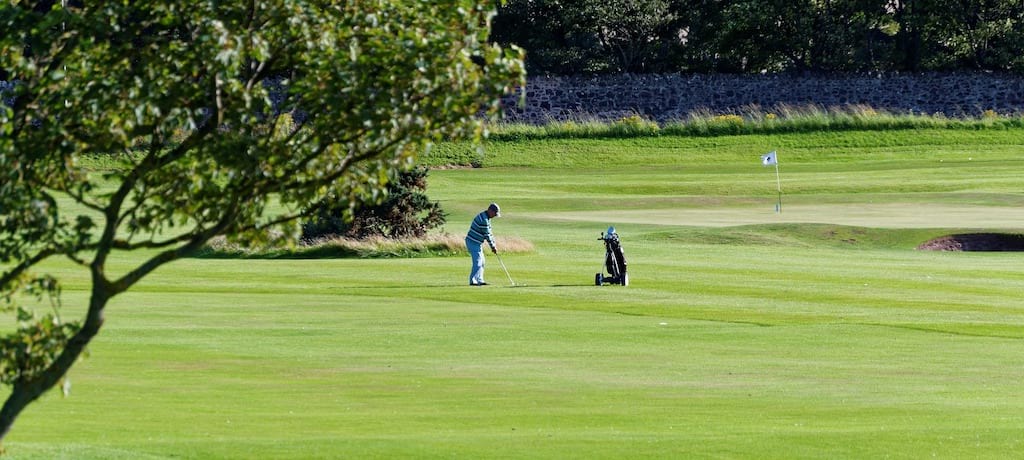 Health and Wellness
Costa Adeje is home to some of the most relaxing spa resorts in Europe. With a peaceful and relaxing daytime atmosphere it easily rivals the spa resorts of Switzerland, but with the added year-round warm sun it makes it a sun lovers paradise. Invigorate your senses with quiet beach side meditations and regain any lost youth in the wellness pools. Ease the tension and stress of everyday life with award winning professional massages and then bask in the sun to top up on that all-important vitamin D.
Golfing
A cornerstone of the Costa Adeje tourist industry is its luxury golf resorts. If you're a golf enthusiast you're spoilt for choice, with tournament quality golf courses, driving ranges and smaller family friendly courses open for beginners, there is something to keep every golf-minded person occupied. Why not book your entire trip at one of the world-famous golf resorts? We are sure that with the value they provide you will leave feeling like you have hit a hole in one.
Read more about Costa Adeje Golf courses.

Adventure Activities
There is a bundle of adventure activities for adrenaline seekers in the Costa Adeje area.
Here are our top adventure activities to try in Costa Adeje;
Helicopter Tours
€€/€€€ – Take in the stunning Costa Adeje coastline, the sweeping mountain ranges and the dominant volcano with one of the Costa Adeje Heli-tours.
Segway Hire
€/€€ – Cruise the beaches in style on your very own rented Segway, a great way to spend an afternoon, just stay off the cocktails until you're done!
Zip Wires & Canyoning
€€/€€€ – Traverse the mountainous terrain and zip your way across vast chasms and valleys. A brilliant and energetic day out.
Parascending & Paragliding
€/€€ – No previous flying experience needed! Parascending should be on everyone's bucket list. The views are amazing as you gently glide down onto Puerto Colon Beach. Or why not try paragliding, solo or tandem, across Tenerife?

Trekking
The rural landscape surrounding the Costa Adeje area is rugged and challenging. Trekking has been a popular pastime for locals and tourists for centuries and there is no better way to escape the busy resort hubbub than wander up into the mountains and snap a few pictures of the bay for your Instagram account. There are many guided walks available that are designed for all trekking levels with many of the less challenging walks being wheelchair friendly as well.
Our favourite treks are:
"Lost Village of Masca"
Venture to the isolated hilltop village of Masca, tucked away and off the beaten track.
Anaga Mountains
The Anaga Mountains form a breath-taking backdrop to the Costa Adeje coastline, they have plenty of accessible hiking trails as well!
Los Gigantes Cliffs
At their peak they reach 800 meters above sea level, they also provide fantastic panoramic views and moderate hiking challenges.
Barranco Del Infierno
A fantastic trek for beginners and anyone who wants to admire the real beauty of Tenerife. This guided walk takes you past 100s of caves, Tenerife's tallest waterfall and through beautiful scenery. Read more about the Barranco Del Infierno trek.

Night Excursions
Sometimes the fast-paced nightlife of the Costa Adeje strip might be a bit too much for you, the great news is that you won't be at a loss for things to do of a night time if clubbing and partying is not for you. These night excursions are suitable for all ages and cater to all budgets so there is something here for everyone.
Sunset and Stars
The Sunset and Stars excursion is a combination of fine dining as the sun sets over the Costa Adeje bay and carries on well into the night with exquisite cocktails and refreshments. Costa Adeje's location benefits from clear skies most of the year round and is the perfect opportunity for couples to romance below the stars.
This excursion is especially good if you're planning to pop the question with views of the ocean and a starlit dinner serving as an idyllic backdrop to her saying yes!
Astronomic Tour
The Astronomic Tour is night you will never forget, especially suited to those with a passion for astronomy and the universe. Lasting for over 8 hours you will be accompanied by a guide and directed towards the wonders of the skies above. The tour is situated in a national park, away from artificial lighting and allows you to really appreciate the vast expanse of the heavens above.
Star Excursions
Following on in a similar vein to the Astronomic Tour and the Sunset and Stars Tour, the Star excursions provide a shorter snapshot of the majesty of the stars. This excursion is ideal for families with young children that would want to see the stars but perhaps, haven't got the patience to sit out a whole night of stargazing. A very reasonably priced and informative stargazing experience.
Discover Experience
The Discover Experience takes star-gazing to a whole new level, hosted at the planetarium, you can gaze through telescopes and be directed to planets and other bodies that make up our solar system. There is plenty of information to absorb with exhibits and a tour guide on hand to help you experience the solar system in the best possible way.
Astro Amigos
Astro Amigos takes a similar approach to the Discover Experience but with information tailor made towards families. This experience will get your children excited about the universe around them and help them understand planetary movement and star constellations. A wonderful and charming solar experience.